Helixia launches first TV spots
The year-old cold remedy brand has enlisted Canal Vie host and supermom Katrine Paradis as its spokesperson in Quebec.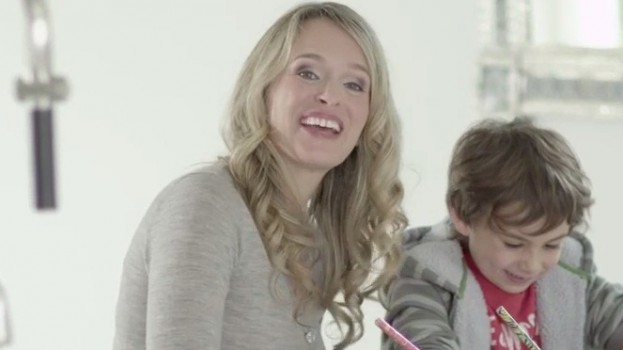 Pharmascience-owned Helixia is launching a new campaign focused in Quebec for its cough and cold remedies targeted at mothers of children under 12, and Katrine Paradis, host of the new show Un Petit Gâteau à la Fois on Canal Vie, has been enlisted as their spokesperson.
ZenithOptimedia partnered with Bell Media Mix to create two 30-second spots that represent the year-old brand's first appearance on television. The spots will air on Canal Vie, Canal D, Series+, and MusiMax. Youth channels VRAK TV, Teletoon and Teletoon Rétro also got a buy thanks to their mother-and-child audience.
Monique Brosseau, executive VP, ZenithOptimedia, tells MiC that Paradis has credibility when it comes to kids thanks to her years of community involvement and fundraising for Sainte-Justine Children's Hospital in Montreal.
Brosseau says that an informational approach was chosen to highlight Helixia's naturally-sourced products that are uniquely suited to young children and people with existing conditions like asthma and diabetes that prevent them from taking other cold remedies.
The campaign also includes an OOH component executed on eight Astral digital faces across the Greater Montreal Area.
Helixia also made a limited print buy in Rogers titles like Today's Parent and Chatelaine in English Canada. It hopes to expand its operations in English Canada, with Brosseau calling it a "priority."
The campaign launched Nov. 18 and will run for six weeks.