Media reaction to the Rogers NHL deal
ZO's Sunni Boot, PHD's Fred Forster and Brian Cooper from S&E Sponsorship Group weigh in on the new NHL deal in Canada.
Rogers Communications has announced it has signed a deal to pay $5.2 billion over 12 years to secure all national rights for National Hockey League games in Canada, sub-licensing rights to the CBC for Hockey Night in Canada and playoff games to the pubcaster and French-language multimedia rights to Quebecor's TVA.
The deal, which effectively shuts Bell Media's TSN out of the hockey game in Canada and means Rogers sells ad inventory across all platforms on which NHL content is broadcasted in Canada, changes the advertising and sponsorship landscape for hockey in the country dramatically.
For insight on the deal and the potential ways it will impact the Canadian market, MiC asked Sunni Boot, CEO at ZenithOptimedia Canada, Fred Forster, CEO at PHD, and Brian Cooper, CEO at S&E Sponsorship Group to comment.
Sunni Boot: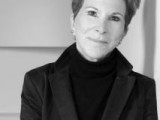 It is an incredible deal. We suspected something because Rogers has Keith Pelley, and the company knows how to market sports. So they really pushed hard. To me it shows that Rogers is really going in the right direction, with multi-channel, multi-platform content.
The deal means there will be more hockey available in Canada. It gives us the opportunity to participate in content that Canadians are passionate about in more ways than ever before. I think it will also mean higher prices, which is never good when there is very little appetite for rate increases. If you have never been in hockey you can start small with this deal, but if you have, there is a worry about how much it will cost to maintain the same position.
Every time sports contracts come up for renegotiation you know there are going to be massive increases, but the CBC really had to hang onto Hockey Night in Canada because it is a big part of what they offer advertisers.
The concerns about the deal from an advertising perspective are the cost increases, the value we are going to get versus what we previous got. But on the other hand there will be more opportunities to be inventive across more channels. I think for me the issue would be how to stand out in the clutter, so there will be pressure on the creative to break through, not just on media placement.
Fred Forster: It is a huge deal, but it is something that Rogers is doing to drive opportunities across multiple platforms. What I find kind of ironic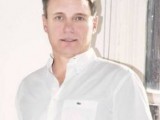 is that they co-own MLSE with Bell, and this deal effectively shuts BCE out of the NHL unless there is a sub-license deal.
It is hard to say at this point what is going to happen with respect to advertisers from a pricing standpoint. I think there is too much content even for the platforms that Rogers has, because they don't have a true national network. How they parcel out content on a regional basis and how that changes the way content is available, either through TV or online will be interesting.
Obviously part of the deal with the NHL was that the CBC reaches all Canadians. It has the geography and breadth of coverage that Rogers can't provide. The sub-license deal allows the NHL to protect the Hockey Night in Canada franchise and get that out to all of Canada.
Brian Cooper: When you consider the majority of programming on TSN was hockey and they have staff who have for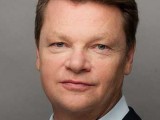 years been working solely on hockey and for Sportsnet whose mission has been to become the number one sports station in the country, this is a huge step forward. The Rogers channel has been living on buying programming like curling and UFC and they have had the Blue Jays, which they own the summer with. All of a sudden this is a knockout punch for Rogers.
The amount Rogers paid for the NHL deal might look astronomical but you have to factor in the fact that it's live sports programming, which is the only thing people don't PVR. Rogers is taking a risk, but I believe in the end it is a calculated risk.