Chopped Canada unveils launch details
The Food Network Canada show will premiere on Jan. 2 with KitchenAid and Uncle Ben's as the two launch sponsors.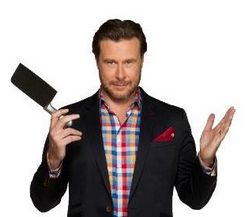 Shaw Media's Food Network Canada has announced that its new show Chopped Canada is premiering on Jan. 2 at 10 p.m., with launch sponsors KitchenAid and Uncle Ben's.
The Canadian version of the cooking competition show will be hosted by Dean McDermott and feature a rotating slate of judges, including Lynn Crawford, Chuck Hughes, Michael Smith and Susur Lee. Four competitors work against each other and the clock on each episode to turn a basket of mystery ingredients into a three-course meal and battle for the final prize of $10,000.
Signed on as official appliance sponsor of Chopped Canada, KitchenAid will be providing all the major appliances and small kitchen appliances for the chefs. The brand is also the co-title sponsor for the show during the broadcast and online, according to a Shaw Media spokesperson. A second digital title sponsorship is still available.
Uncle Ben's is the second sponsor of the first season of the show so far, and will be activating in-store with promotions using the Food Network Canada and Chopped Canada logos.
Chopped Canada is being launched with a marketing campaign that goes live on Dec. 16 and includes TSAs, branded grocery bags to be distributed across Ontario and a social media buy.
Related:
S.Pellegrino partners with Shaw Media