Harvey Carroll on his jump to media
The new IPG Mediabrands Canadian CEO tells MiC about the opportunities he sees for media agencies to connect consumers with brands and the challenges of today's rapid pace of change.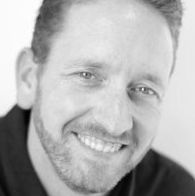 IPG Mediabrands took its time looking for a new Canadian CEO following Peter Mears' departure from the role to become the president of Initiative North America earlier this year, but yesterday it named Harvey Carroll to the post.
Carroll comes to the role following five years working as a partner and president at Toronto-based advertising shop Grip. Prior to that role he worked as the VP of marketing in North America for InBev.
MiC caught up with Carroll following his first hours at Mediabrands to talk about the decision to move to the media side, why his background will help bring a fresh perspective and the challenges he sees ahead.
Why did you decide to switch?
Carroll: When I moved off of Grip a couple months ago, my plan was to take some time off. I knew I was ready for a new challenge while still staying within the marketing world. I went through an exercise of meeting lots of people, networking and thinking of where I wanted to be. I think one of the most exciting places to be in the marketing world these days is in media with how it is evolving and changing. Once I started thinking that was an interesting opportunity, I came across the job at Mediabrands [where] I had the opportunity to work with them before on projects. I wanted to talk with them about how this might be a fit.
Why do you say media is the most exciting places in the industry right now?
Carroll: It sounds cliché to say, but the media world and how it interacts with brands and consumers is really changing and evolving with their expectation of the types of value brands can bring to them.
Four or five years ago it seemed like media was mainly involved at the end of the process. You have a brand challenge and an idea [to solve the challenge] and what I have seen happening over the past number of years is the opportunity for the idea and the connection to be rooted in media. Because consumers are looking for different things [today] from brands as well as broadcasters and media owners, the space is really evolving at an incredibly fast rate.
Also, clients are putting a higher [responsibility for them to deliver] on partners of any kind and asking them to deliver tangible business results and on their business objectives. I think no one has a better chance of delivering on those requests than media agencies because we have the data and the good understanding of consumers and what they're doing. I think we are at an interesting and exciting point in time to connect with consumers in a way they aren't expecting.
How has time on the creative and marketing side prepared you for Mediabrands?
Carroll: I think it is a unique situation at Mediabrands because you have these great agency brands that are being well-driven and well-lead by great operators who are absolutely experts in the media space, so that knowledge of the industry is something I will have to learn. What I hope I bring to the table is I will ask different questions, come with a different perspective and fresh eyes. After 15 years on the client side, I think I have a good understanding of what they are looking for and what will help move the business forward. And on the creative side from what I saw at Grip, we were able to partner collaboratively and work well with media and experiential partners to build robust solutions.
What are some of the biggest challenges facing the media industry in Canada right now?
Carroll: As much as the pace of change and evolution provides a big opportunity, it is also a big challenge. Measurement is a much bigger thing now – clients are in a much better place to know what is and isn't driving results. I think the goal is to figure out how to provide the core goals that are expected in a proficient and expected way, but also to really invest and find out new and creative ways to meet consumer expectations of what brands are going to bring to them. I think the biggest challenge facing the industry from what I have seen so far is that if you don't do that, you run a risk of being commoditized and being part of a price board.