Big Bang Theory draws a crowd: BBM
The CTV show was the most-watched of the week, as BBM Canada rolls out changes to the numbers it sends out for its weekly Top 30 report.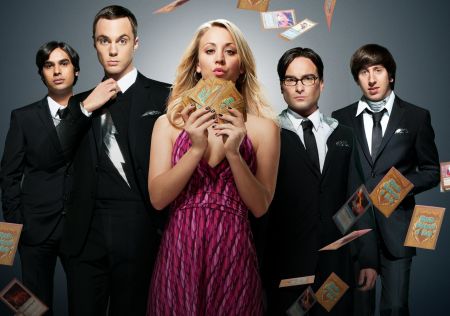 BBM Canada has changed the way it reports its weekly Top 30 report from overnight numbers to final data, which includes the live average minute audience as well as a full week of PVR data. This change comes following requests from the industry to align the weekly Top 30 report with the numbers the industry currently uses to plan and buy advertising, according to a BBM Canada representative. The numbers do not break out the live overnight viewers from the people who watched the show on PVR.
Because of this change BBM Canada reports will now appear in Media in Canada on Wednesday mornings instead of Fridays.
Here are the top-ranked daily measured shows in Canada (for all persons 2+; all times ET), according to BBM, for Nov. 18 to 24, 2013:
Monday: How I Met  your Mother on City at 8:30 p.m.: 1.5 million viewers
Tuesday: NCIS on Global at 8 p.m.: 2.5 million viewers
Wednesday: Criminal Minds on CTV at 9 p.m.: 2.5 million viewers
Thursday: Big Bang Theory on CTV at 8 p.m.: 4.7 million viewers
Friday: Blue Bloods on CTV at 10 p.m.: 2 million viewers
Saturday: Hockey Night in Canada Prime East on CBC at 7:09 p.m.: 2.3 million viewers
Sunday: CFL Grey Cup on TSN at 6:36 p.m.: 4.5 million viewers
Here are the top-ranked weekly averaged measured shows in Canada (for all persons 2+; all times ET), according to BBM, for Nov. 18 to 24, 2013:
CTV Evening News at 6 p.m.: 1.8 million viewers
Big Bang Theory on CTV at 7:30 p.m.: 1.3 million viewers
CTV National News at 11 p.m.: 1.2 million viewers