Rogers expands deal with Edmonton Oilers
The telecom company has bought naming rights to the new Rogers Place arena, which is set to open in 2016.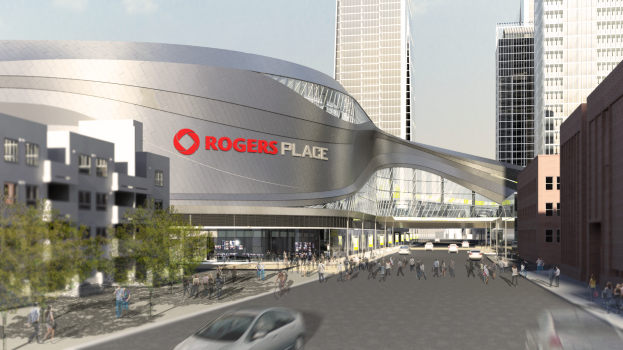 Rogers has purchased naming rights for the new downtown Edmonton arena set to become the home of the NHL's Edmonton Oilers in 2016, Rexall Sports announced this week. The arena will be called Rogers Place.
It's an expansion of a 13-year telecommunications sponsorship deal that includes brand advertising placements in the arena's concourse and rink areas, as well as arena signage. Rogers is also the presenting sponsor of the Oilers' broadcasts, website and mobile app.
"[Rogers] is going to be our title and long-term partner, in particular as we build the new downtown arena," Tim Shipton, VP communications, Rexall Sports, tells MiC. "[The deal] ensures that Oilers hockey can be beamed to people whether they're in-bowl or not."
In a release, John Boynton, EVP and CMO, Rogers Communications, says that Rogers Place will be "one of the most technologically enabled stadiums in North America" and that the fan experience will be enhanced by Rogers services, including their LTE network.
Shipton says that thanks to Alberta's leading economic growth, Rogers sees the strategic value of prime placement in the Edmonton marketplace, as well as being attached to NHL hockey and specifically the Oilers.
Rogers recently signed a landmark $5.2 billion 12-year media deal for exclusive Canadian rights to the NHL.