City announces mid-season schedule
The Rogers Media channel continues to cater to a primarily urban audience, with new additions like the supernatural Resurrection to its schedule.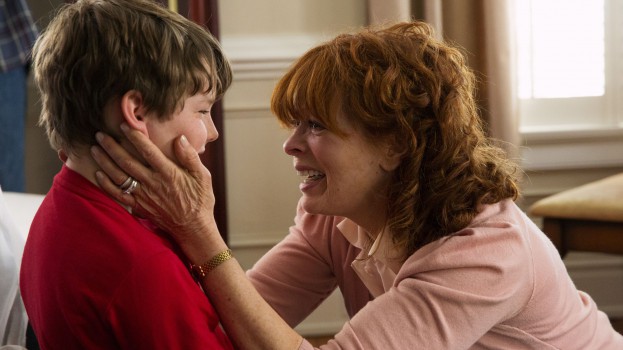 City has announced its mid-season lineup, with five new series joining the schedule starting this January.
Headlining the announcement is Resurrection (pictured), a new supernatural thriller starring Omar Epps. The show is written and produced by Aaron Zelman, whose credits include The Killing and Damages. It  launches Sunday, March 9 at 9 p.m., with Revenge moving up an hour to 10 p.m.
Canadian actor Tricia Helfer stars in Killer Women, a new action drama about Texas rangers premiering Tuesday, Jan . 7 at 10 p.m. The Rogers-owned channel will also be premiering Crisis, a new thriller starring Dermot Mulroney and The X-Files' Gillian Anderson, at a to-be-determined date and time.
Joining City's comedy lineup is new original series Mother Up!, an animated comedy starring Eva Longoria premiering Thursday, Jan. 23 at 9:30 p.m. Also making its series premiere is Enlisted, a new comedy set on a Florida military base, which launches Friday, Jan. 10 at 9:30 p.m.
Original comedy series Seed moves to Thursday, with the new season premiering Thursday, March 6 at 9:30 p.m. Returning to the schedule are comedies Community and Suburgatory, and the William H. Macy dramedy Shameless.
"For mid-season, City remains focused on catering to our largely urban-based audience, an audience that over-indexes on education and income," Mitch Dent, VP client solutions, Rogers Media, tells MiC. "City's core viewers are typically slightly younger than our major competitors, and that continues to be reflected in our programming that appeals to these audiences."
City also has the 56th Annual Grammy Awards, airing Sunday, Jan. 26 at 8 p.m.