One last thing: Sunni Boot talks media skills
With a new non-media side CEO taking the top spot at IPG Mediabrands this week, the ZenithOptimedia Canada topper on what people need to succeed in today's media industry.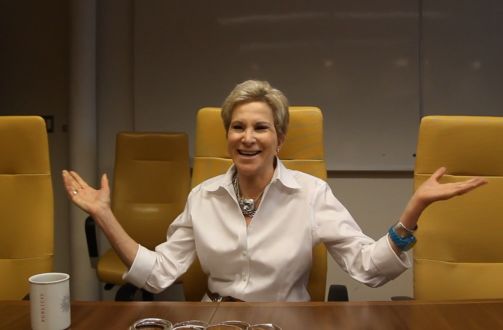 This week IPG Mediabrands named Harvey Carroll to its top post, though he has no formal media side experience. To get the goods on what kind of skills people need to succeed in the media business today, MiC checked in with Sunni Boot, CEO of ZenithOptimedia Canada, who is departing her post at the end of this year following nearly four decades in the industry.
What skills do people need to succeed in the media industry today?
I have been in media all my life and have always said it is the most exciting part of advertising. People say, 'well you have to say that because you're in media,' but it is interesting that more and more people are gravitating towards what we call media. Because really it is about having a good grasp on the behaviours and consumption habits of consumers.
The skills needed to be a success in the future of this industry start out with data, we are now targeting more by behaviour than by testing or by demographic. So you need to really understand behaviour (which we always have needed to do) by looking at audience viewing patterns, but now it is just escalated and become far more complex. We need to find a way to harness the amount of data available.
We also always, always have to understand content in this business. Now content is even bigger and more important than ever because we need to dissect that content to feed it to different consumer behaviours. We have always also had to understand the relationship between content, consumption of that content and price. There are a lot of different disciplines we draw from, but people who are really skilled in media understand that relationship.
And one of the big differences of what people in the industry need now is that you really need to understand technology – just understanding things like tagging and how to operate a website. Media isn't just placing messages, it's actually understanding what messages to serve and where to serve them. It's also about what to do with websites and how to maximize them. So when you see people like Harvey Carroll come to the media side he is going to bring that knowledge base.
Email Vmaloney@brunico.com to share your take on the changing business landscape of media in Canada.