Bell Media renews NFL TV rights deal, includes digital
The latest multi-year deal underlines the importance of live TV sports to Canadian broadcasters amid audience fragmentation.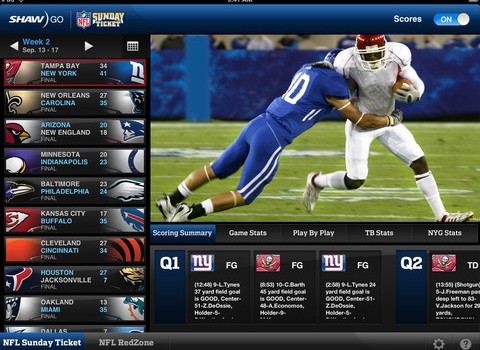 Just weeks after rival Rogers Media grabbed the Canadian NHL TV rights for a dozen years, on Monday Bell Media expanded and extended its Canadian TV deal with the National Football League.
Terms of the new multi-year deal were not disclosed, but the latest agreement between TSN and the NFL underlines how big event programming is increasingly valuable to Canadian broadcasters in a fragmented media landscape.
Bell Media deal extension will see NFL games scheduled on more channels and platforms than ever before as Sunday late afternoon games at 4 p.m. come to CTV and TSN for the first time.
A full day of NFL programming on Sundays on CTV and TSN will include game feeds from ESPN, including NFL Countdown on Sunday mornings at 10 a.m., through to the Sunday night pre-game show Football Night in America.
Additionally, the new agreement gives Bell Media digital media rights for the first time, allowing Canadians to watch NFL games and content on Bell Media TV Everywhere platforms, including CTV Go and TSN Go.
TSN has been airing NFL games since 1987, but with audiences for US network dramas and comedies trending downwards, live pro TV sports like the NFL and the NHL are delivering consistent audiences that otherwise elude Canadian broadcasters.
Since CTV's partnership with the NFL began in 2007, audiences have grown 76% for regular season games on CTV and 48% for playoff games.
The Super Bowl, which Bell Media will continue to air, remains the most-watched TV event in Canada, with an audience of 7.4 million on CTV and RDS in 2013.
"As NFL audiences continue to rise, Bell Media is proud to provide even wider access to Canadian NFL fans wherever they may be and on whatever platform," said Phil King, president, CTV programming and sports, in a statement Monday. "The National Football League is a brand synonymous with excellence and leadership to both fans and advertisers alike. We look forward to elevating the NFL in Canada to even higher peaks."
From Playback Daily