Ad revenues to grow 6.5% in 2014: Magna Global forecast
As the economy accelerates, global media company revenues are expected to hit $521.6 billion, driven by growth of digital and major sporting events such as the Olympics.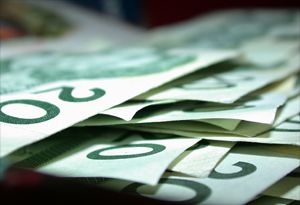 IPG Mediabrands' Magna Global is forecasting that as the economic recovery continues, advertising revenues for media companies like television networks, newspaper publishers and digital media companies will grow by 6.5% to $521 billion in the coming year. After a slower economic recovery than expected kept 2013 growth modest at 3.2% (in line with June forecasts of 3%), with total revenues reaching $489.6 billion, 2014 will see the strongest year-on-year growth for advertising revenues since 2010, according to the report.
Digital media was the fastest growing media category in 2013, reaching a 24% global market share with revenues growing 16% to $118 billion. Within that category, social networks grew by 58% attracting $9 billion in spend, which, along with growth in search, drove mobile advertising to nearly double in size to reach $16 billion.
Also of note in the report was the growth of programmatic trading, including real-time bidding for digital inventory. Globally, the programmatic spend hit $12 billion in 2013, an increase of 60% compared to 2012.
Revenues in 2014 are also expected to be driven by a 7.7% growth in global television spend thanks to the major, non-recurring sporting events scheduled for 2014, the Sochi Winter Olympics and the World Cup in Brazil, as well as mid-term elections in the US. TV revenues only grew by 1.8% in 2013.