Ad spend will grow, but not as much as expected: report
With GroupM revising its global predictions for 2014, MiC looks at the Canadian forecast, which says ad spend for the country will grow by 1.9% next year.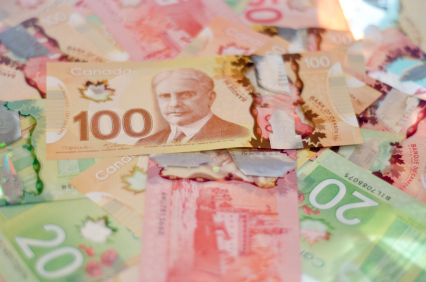 In a revised forecast that has a few bright spots, GroupM predicts ad spending in Canada will rise by just 1.9% to $13.88 billion in 2014.
Citing economic gridlock in the US and a financial crisis in the Eurozone, GroupM now expects global ad spend to rise by 4.6% — down slightly from the 5.1% predicted earlier this year. A report with full details titled This Year, Next Year was released Monday at the UBS Global Media Communications Conference in New York. Compiling data from 75 countries, the parent company of WPP media agencies pegs the ad spending for 2014 to total about US$531 billion.
"In a recovery cycle, advertising tends to grow at the same or a faster pace than nominal GDP," Adam Smith, GroupM Futures Director, tells MiC. Given that Canada's GDP is expected to grow by 3.9% in 2014, this country's ad investments are not keeping pace.
TV will remain the medium with the highest reach in Canada, accounting for a 27.8% share of ad dollars in 2014, but this number is not growing by much over previous years (27.4% share for both 2012 and 2013).  Consumption is changing: 42% of homes have PVR, 18% regularly watch cable on-demand services and 25% subscribe to Netflix. "Regulatory commissions are pushing cable companies to offer consumers more flexible 'a la carte' channel selections," the report states.
Digital platforms will account for 23.2% share of media spending, with around $3.2 billion being invested. This chunk is comparable to the Western European average in this category.
Newspapers and magazines in Canada are holding onto 26.9% and 6%, respectively, of the ad-spend shares. But print media faces challenges. The report notes that with ad revenues declining and about a quarter of all Canadians owning a tablet, many publishers are competing to devise optimal paid-content models.
But enough about Canada, where are those other bright spots around the world?
According to the report, China remains the largest single source of ad spending growth, accounting for 31% of projected new dollars in 2014.  And China's digital ad spending represented 24% of its measured media investment this past year, which Smith says is another indicator of China's ad maturity.
A few other points of note for 2014:
Globally, digital media will account for 21% (US$110 billion) of measured ad spending, with a growth rate of 14%
Even with robust ad spending in the UK, Western Europe remains in an ad recession and will only return to a modest 2% growth  — but even this depends on stability being restored to countries like Italy, Spain, and Greece
Ad spend is expected to grow by 2.9% in the US in 2014, while the Americans' GDP is expected to grow by 4.3%
Money image courtesy of Shutterstock.