CTV unveils mid-season lineup
MasterChef Canada makes its series debut along with new and returning dramas.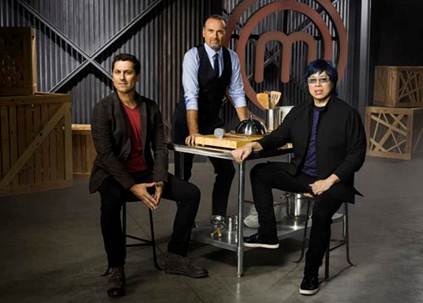 CTV has unveiled its mid-season lineup, with two new series and returning dramas joining the schedule beginning this January.
MasterChef Canada makes its series debut on Monday, Jan. 20 at 8 p.m. The cooking competition show, based on the popular US format, pits Canadian amateur chefs against each other in challenges judged by food experts Michael Bonacini, Alvin Leung and Claudio Aprile. The show will also be getting a Super Bowl push following the game Feb. 2.
Intelligence is a new series starring Josh Holloway as the first human to be connected directly to the global information grid thanks to a super-computer microchip implanted in his brain. A preview of the dramatic thriller will air Tuesday Jan. 7 at 9 p.m. with regular episodes running on Mondays starting Jan. 13 at 10 p.m.
Returning to the schedule is a new season of The Following, a suspenseful serial killer drama starring Kevin Bacon. A preview airs Sunday Jan. 19 at 10 p.m. following the NFC Championship game, and regularly scheduled episodes airing Mondays starting Jan. 27 at 9 p.m.
Also back with a new season is CTV's original hospital drama Saving Hope starring Erica Durance. The series, now in its second season, will take over the Grey's Anatomy timeslot Thursday at 9 p.m., with a two-part, two-week premiere event kicking off on Jan. 2 and continuing Jan. 9.
CTV will also host some of Canada's most viewed TV events in the coming months including the 71st Annual Golden Globes on Sunday Jan. 12 at 8 p.m. and Super Bowl XLVIII on Sunday, Feb. 2 at 6 p.m. The network will also air the Canadian broadcast premiere of Justin Bieber: Never Say Never on Sunday, Jan. 26 at 7 p.m.