Graham Moysey on his time at AOL Canada
The outgoing country manager tells MiC about what has changed at the company and in the digital landscape, and what he sees coming next as he moves into his new role as head of international at AOL.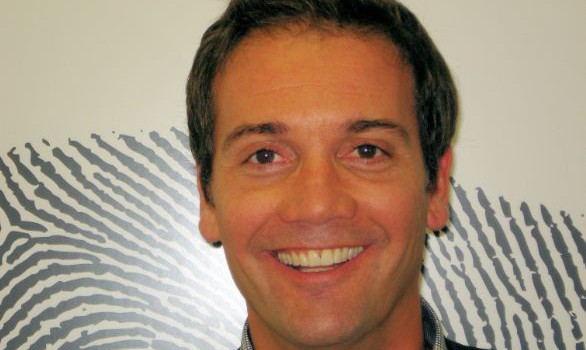 Graham Moysey was named country manager for AOL Canada in 2010 when the company first announced plans to expand operations north of the US border. Since then the company's presence has grown to include the acquisition of Huffington Post in 2011 and launch of Huffington Post Canada as well as other Canadian-specific properties, like Huffington Post Quebec and StyleList Canada.
Moysey was named head of international at AOL earlier this fall and heads to London in January, with former Microsoft VP Joe Strolz taking over his post in Canada. MiC recently sat down with Moysey to talk about his time at AOL Canada, thoughts on what is to come for digital in this market and what he expects to be most exciting and challenging in the new role.
What has changed since you started at AOL?
Moysey: The biggest physical change is that we are now in five offices and have been able to grow the number of people working for AOL Canada within those three years. We are now in Vancouver, Calgary, Montreal, Ottawa and Toronto. I don't think we had visions for that rapid of growth, but the Huffington Post acquisition facilitated the ability to move into local markets.
Culturally we are really proud of what has happened in the past three years. To be nominated and win Top 5 Places to Work in Canada (was ranked #4 this year by research and consulting group Great Places to Work) is a big accomplishment. The other big thing for us, which I alluded to is acquiring the Huffington Post, which as an acquisition and as a growth vehicle has been great. The latest comScore data pegged it at 5.6 million unique visitors in Canada. It has been the single biggest product piece that has been transformational for us.
What changes have you seen on the advertising side?
Moysey: You can't talk about the past three years without talking about changing mobile and usage stats. From an advertising perspective unfortunately the maturity on the monetization side hasn't caught up to usage, but on the media consumption side we are seeing phenomenal growth on mobile.
Also, obviously the multi-screen discussion has become very real this year and will continue to be talked about. And the last thing that needs to be covered is video, we are seeing very material shifts in the ways agencies are structure in order to support that.
What are some things you would still like to see change in the Canadian mediaverse?
Moysey: On the ad side, I would love to see more aggressive spend in digital. I think we are getting there, this is one of the first years where I really feel like there is a groundswell of dollars coming into the space. But there are still opportunities there, and it is the responsibility of AOL and other media owners in the market to create as much new content as possible to help bring those dollars over. That is a bit of a risk in terms of moving the dollars there. I think having really strong research facilities to help support that shift is important and we need to continue to invest in that area.
I think it will take a couple things to move digital ad spend to where it needs to be. First, media owners and agencies need to continue to invest in research and education around what the benefits of those platforms are and then secondly it is about consumers. The consumers always drive behaviour so as they materially shift and clients see that, it will drive behaviour. There might be a lag of about a year, but consumer consumption patterns are evolving and changing so quickly.
What do you see as the top digital trends for 2014?
Moysey: First, I think you will continue to see material investment in video programming. You are starting to see that across the media owners, and I think you will see increased budgets going towards better video programming. There will be a continued investment in the medium and consumption of short to mid-length video content.
I also think there is an inevitable convergence of platforms coming. TV and digital programming will become one, and the measurement against that will become one. You are starting to see organizations like AOL marry GRPs with CPMs across video and TV.
I think you will see open ecosystems on the media owner and agency side of the world. Organizations that are open platform and open ecosystem are going to start to accelerate their growth and with that acceleration you will see the consolidation of the fragmented businesses that exist in the long tail, of which there are many. I think in 2014 you will see more acquisitions on the media agency side to consolidate buying power and I think on the tech side you will see material consolidation in the programmatic space. And you will see the collision of technology and advertising happening. Programmatic is a snow ball rolling down the hill that is gaining speed and we are really very bullish on the automated space and what it can do/how it can change the media space.
What most excited you about the new role?
Moysey: Understanding the regional and country differences from a consumer and advertising perspective, what resonates with certain consumers in certain markets and not in others. I think that will be interesting and help me to understand how to tweak programs on a local level.
What do you see as the biggest challenge?
Moysey: To take global platforms and customize them locally. We are in the business of scaling our platforms globally, so we also need to be able to customize them locally. Sourcing local leaders to help drive our content into those markets is going to be a challenge, but there is also lots of goodness there.