Instagram Direct's opportunities for brands
Matt Di Paola of Critical Mass shares his thoughts on the advertising possibilities the expansion could offer and the push to get paid spots on the service in Canada.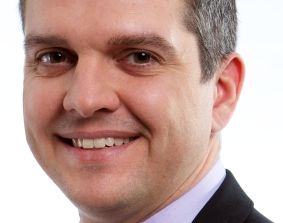 Instagram Direct was released last week with considerable fanfare. The extension of the photo-sharing app allows users to send images to up to 15 friends, as opposed to all their followers at once. Much of the conversation was focused on how the introduction of the private image sharing function marked the end of Instagram-parent company Facebook's pursuit of rival photo-messaging service Snapchat. But how will the new service impact marketers eager to reach the app's young user base?
Matt Di Paola, SVP GM, Critical Mass, tells MiC that he believes the introduction of Instagram Direct, and the popularity of Snapchat, will allow brands to tier audiences and push different messages to different consumer groups. "From a marketer's standpoint, you're seeing that full evolution of social CRM, with the tenets of old direct response and direct mail, to tailor specific messages to specific audiences, which will allow brands to really segment how they send messages."
The consumer behaviour inherent in Instagram Direct and Snapchat suggests a user group that values privacy and exclusivity, says Di Paola, something luxury, fashion and retail brands can leverage. "Where this type of stuff appeals (to marketers), it's the exclusive access," says Di Paola. "Luxury brands and retailers can build a relationship of providing exclusivity or VIP content or access. American Express has always done this well with their 'Front of the Line' program."
Another opportunity, says Di Paola, will be around encouraging immediate action among consumers within a very specific location. By coupling private image messaging with geo-location technology, Di Paola says, for example, retailers could build in tactics that reach customers in a specific store aisle who are checking prices at competing online outlets like Amazon on their smartphones, and send them a message to keep them from going to the competitor.
But Di Paola says that while Instagram Direct has tremendous potential as an advertising platform, some of the brands his company represents in Canada are still waiting for Instagram to introduce media buying opportunities of any kind. Instagram added in-feed advertising in the US earlier this fall.
"I think until they can actually integrate a paid and owned and earned model on that platform I don't know that a lot of Canadian brands area going to pay a lot of attention to this until they can integrate it fully," he says. "There are brands that are actively nagging Josh Bloom (director of sales, Facebook Canada) to say, 'Come on guys, let's get this sorted.'"