MiC's Most Clicked 2013: Molson brings Coors Banquet to Canada
The news that Molson Coors Canada was launching the beer north of the US was the fifth most-clicked story of the year.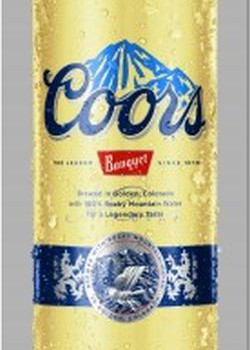 MiC is winding down 2013 this week with a round-up of the most-clicked stories of the past year. First up on the list of most-popular stories is a historic beer that made its first Canadian entrance in the second half of this year.
Molson Coors Canada announcing it would be bringing the brand's historic Coors Banquet to Canada was MiC's fifth most-clicked story of the year.
The beer, which launched in the US in 1874, was brought to Canada earlier this year, promoting its presence with an OOH, print, experiential and TV campaign with media from MEC and Canadian creative adapted from Chicago-based Calvary. The Canadian launch followed years of social media pressure from Canadians who created a Facebook group urging the company to launch the brand in Canada.
Beth Montgomery, marketing manager, Molson Coors Canada, told MiC earlier this fall that supply of the beer was not able to keep up with demand this fall, with customers taking all the product from display cases as they were being set up.