Associations reflect on 2013: ICA
The ICA's Gillian Graham on three trends she spotted this past year and three things her organization is preparing for as we head into 2014.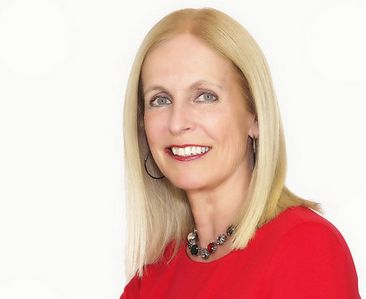 As the year winds down, MiC caught up with some of the advertising associations to hear what they learned this past year and what'll be on their radar heading into 2014. Here, Gillian Graham, CEO at the Institute of Communication Agencies (ICA), chats about the internet of things, privacy concerns and the move towards social good.
What three things did you learn this year?
Graham: We saw the [adoption] of the internet of things [where everyday objects, like doors or thermostats can be connected to the internet]. [Brands and agencies] are starting to dip their toes in the water and will be immersed very shortly in it. But we have to be very cognizant of the fact that if everything in our world is traceable, there are privacy implications.
Social good is another trend to be aware of. A Globe Scan report earlier in the year said 65% of consumers equate shopping with responsibility to society – that's huge! It's fascinating to see marketers address that through their work. Sir Richard's condoms – there's an example of "buy one, give one." They're providing birth control and supporting safe sex in Haiti. And with millennials coming forth [who, according to research are more socially aware of their spending than previous generations], this isn't a nice to do; it's a need to do.
Content – with so many platforms, so many screens – we're all spending more time with it. There's a lot [of content] out there, but not as many strong storytellers as there could be. And increasingly, people are going to get bored with bland content. But I think brands are at the forefront of pondering how to capitalize on the trend.
What three things are you preparing for in 2014?
Graham: Training continues to be something everybody's thinking about, so we're making more of our programs here at the ICA bite-sized. For example, CAAP [certificate and accredited advertising professional program] used to be two years – we've now modularized it into seven-week segments so it's more easily digestible.
[Agencies] are thinking again about enhanced revenue – be it software, retail experiences or getting into wearable technology. So we've got a new innovation and transformation committee [at the ICA] and that committee will be driving forth several initiatives to help agencies as they come up with new business models.
A lot of us are thinking about the implications of millennials as they take more control. They're impatient with the status quo. They're less interested in processes. They want speed. They've got less interest in hierarchy and titles. As more millennials take positions of responsibility in organizations, I think there's going to be a profound impact on the way business is done. Thinking about the generational shift is going to part of the [new innovation and transformation committee mandate].