The evolution of brands on social
Rebecca Shropshire, director of digital sales at the CBC, on why brands and agencies are moving away from community management and towards ads on social media.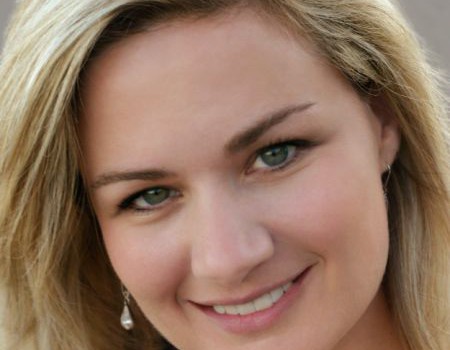 Brands and agencies have been investing heavily in community management for years, attempting to bring consumers together online and engage them with ongoing content. Rebecca Shropshire, director of digital sales, CBC and former VP of digital at UM says as social media evolves that investment is set to change, with many brands slowly shifting towards marketing buys on social media sites for more targeted pushes.
What is the trend with brands using social media as a marketing tool?
Shropshire: I think there is a real shift to starting to look at social networking as a massive marketing – and not so much as an organic community – strategy. I think social communities are still pretty key for brands that use it as a CSR platform, or brands that use it as their own content factories, which not many brands pull off well, but I think they are recognizing social as a strong marketing platform to activate on as required to support campaigns.
So you're not seeing as much of an investment being put into community management from brands?
Shropshire: I think community management has been a big investment for brands, but they also needed to be content curators or creators in order to keep the conversation going and fan engagement up. So they started taking those conversations well outside what the brand was actually about. The interesting thing I have learned from working on a few of these pages is that people only go to the social media sites for brands when they want to talk about the brands. They weren't all that interested in having more of an esoteric interaction with the brand around pillars they were positioned on.
Because brands can't produce that content on a long-term basis community management is necessary, but it's expensive and particularly if they're trying to drive frequent fan interactions on the page. But what they can do is acquire brand fans, understand how they are responding to the brand's messages and trigger that involvement through a marketing investment through Facebook Ads or Promoted Tweets when they have a message that they want to get out there.
So using things like Facebook Ads and Promoted Tweets might become more prevalent than long-term online community management in the future?
Shropshire: I think brands are realizing what a powerful marketing engine social media is. It is highly efficient; you know more about your customer base there than anywhere else because people are themselves in their profiles. And you have the growing ability to segment direct messaging and targeting to specific groups.
Are the changes in the ways brands and agencies use social media part of a maturation in the space?
Shropshire: Yes, I think it is part of the maturation of the space and definitely also a maturation of the ad offerings. Facebook and Twitter needed to better their advertising offerings and by doing that they are forcing brands to increase their use of paid media to keep engagement up in their communities. I think brands first fought against the idea that social media was a potential marketing engine, but I think now they are starting to embrace it and see that the reach of the platforms is enormous. A couple years ago I think brands were starting to think they didn't need their own websites, that they could just have a Facebook page, and I think now they have realized that isn't realistic because of things like SEM and SEO and brand credibility. But I think social networks can be key to driving consumers to owned and operated assets in the long-term.