Jack Tomik talks sales changes at Rogers
The chief sales officer at Rogers Media gives an update on 2013's changes and previews a new compensation model that is rolling out early this year.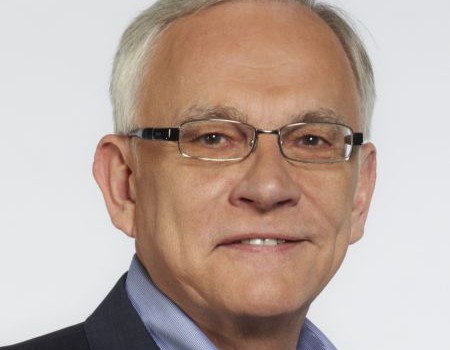 Last spring, Rogers Media announced it was changing the structure of its sales force, moving to a model where its existing sales team members would report to agency team leads who would work with a dedicated group of clients across platforms. With the start of its deal with the NHL kicking off later this year, MiC checked in with Jack Tomik, chief sales officer, Rogers Media to check in on the changes at the company and what is coming in 2014.
According to Tomik about 80% of ads being purchased from the media co in 2013 were still being done on a transactional basis on one platform, with around 20% being done across platforms under the new model. He expects that number to rise to 30% in 2014.
What has the response been like from media agencies to the sales structure changes?
Tomik: We started the new system on May 2 and that's when we got our stuff together. The response has been truly amazing with very few exceptions. We have one person who has the authority to make decisions, a single point of contact. These days when no one has five seconds to think to meet people they really appreciate quality time with one authority.
We have also been able to cut down on the number of sales reps going into the agencies. People are more empowered, right down to the buyers. We used to have some instances where agencies would have up to 26 radio reps calling them and that one in particular is down to four reps.
From an advertisers point of view because of the empowerment of one or two people we have dealt with more clients directly in the last five months than we have in the last five years. Everyone likes a clean line of communication.
So if I was working at an agency and had a buy to make how would this new model impact the way I do it?
Tomik: If all you wanted to do was buy 300 GRPs then you would do that the same way you always have. That kind of buying still makes up the majority of our business, but more and more we are getting requests from agencies for full 360-degrees RFPs for a new product they are launching or a campaign and they send us away with a budget with ideas of what they want to accomplish and we come back with a balance of products that we think will deliver on that.
So if you think back to a year ago we would go to these agency meetings with up to six people from Rogers and everyone would come back and fight for their own little piece. Now we send two or three people who come back and meet at Rogers and develop the campaign, then go back with one presentation. Instead of delivering the different ingredients we bake and give the cake to them.
I don't want to make the new model sound like absolutely perfect nirvana and it's not. We have gone through a dramatic change and we are at the top of the hill now. I was gratified to see other media companies in this country and also NBC rolling out a similar model for their products. It's about putting the client in the centre. Like anything these days, the clients, like the consumer has a lot of choice so you better do things right, make it easy for them and make sure they are at the middle of your thought process.
What is the secret to getting a new model of working like this to succeed?
Tomik: There is no secret, it's just a lot of hard work. It is very difficult to get people to change their points of view or something they have been doing for a long time, and I am talking about internal people. But the model for traditional media is changing every 20 seconds and people realize there needs to be a change on how we approach, work with and service clients. So internally, people are getting the mission very quickly. It isn't about platforms, it's about brands. That is one of the reasons we went after and got The Grammys, it isn't a television show, it's a brand that works across platforms like radio and in our magazines like Hello! Canada and Chatelaine.
And this new model is exactly the kind of one we need to be able to serve a brand like the NHL. If we didn't have this new sales model in place it would be very difficult to take on something like the NHL and have it make sense. So if anything I think when we got the rights to the NHL that is when everyone got the idea, it's not about individual platforms, it's about working together on one brand.
What have some of the biggest challenges to implementing the model been so far?
Tomik: The biggest challenges have been , one creating a compensation system that rewards people for something other than their own work, which we are launching in January. Two, trying to organize some of the systems and procedures, like even a sales meeting, instead of having one for radio, TV or Chatelaine sales meeting, now we have group meetings for GroupM and OMG, etc. It is a very different mindset.
Under the new model most of what people will be making depends on their own personal contributions, as it is for salespeople. But a good portion will also be based on the success of the agency group they are in.