4K video gets big push at CES
YouTube and Google are putting their muscle behind video format VP9, which provides HD quality video at a fraction of the previous bandwidth.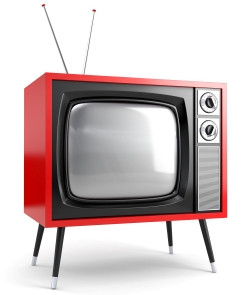 By Louis Chunovic
When the estimated 140,000 attendees pass through the doors of the Las Vegas Convention Center this week for the mammoth annual Consumer Electronics Show (or CES as it's known these days), the hottest booths are widely expected to be showcasing so-called 4K, or Ultra HD TV sets, from Panasonic, Samsung, Sony and others.
YouTube and Google are putting their muscle behind the new video format called VP9, which will mean that annoying buffering may soon be a thing of the past.
"Starting in 2014, you'll see products from major mobile, PC and TV partners that are using a new, more efficient video format called VP9 that gives you HD quality at half the bandwidth," said Google's global director of platform partnerships, Francisco Varela, in a statement entitled "New year, faster YouTube."
Partner companies adding the new format to their products, according to Varela, include: ARM, Broadcom, Imagination, Intel, LG, M-Star, MediaTek, Mozilla, Nvidia, Panasonic, Philips, RealTek, Samsung, Sigma, Sharp, Sony and Toshiba.
Last year Netflix added some 4K videos to its library, and the streaming service has announced the second season of House of Cards will be available in 4K to select users. Despite the push from these major entertainment companies however, the Ultra HD format has a long way to go before making it into the mainstream. Barriers include the cost of TVs and lack of native 4K content.
For the CES demo, some "epic videos" were created at YouTube Space LA with filmmakers/YouTube superstars Devin Supertramp and Wren The Reaper; Internet celebrity Sam Tsui; and brands like Audi and Red Bull, Varela said.

From Stream Daily