Why Carat added its new president
Aegis Media Canada president Annette Warring on the new hire and the top three things Tankut Karahan sees impacting media in 2014.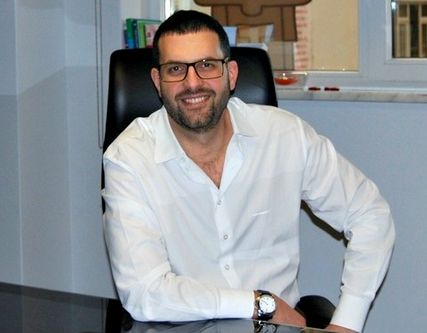 Aegis Media Canada recently added a new president of Carat Canada, naming Tankut Karahan to the role.
Annette Warring, president, Aegis Media Canada, says Karahan was the right hire for the role, which she has been overseeing for the past two years, because of his global experience (he worked as CEO at McCann Erickson Istanbul for 16 years prior to coming to MacLaren McCann Canada) and new media mindset as the agency moves into the new year.
"Our vision for Carat Canada is to go as far as to create a new media economy, our clients need their media partners to deliver a new degree of value to their business," says Warring. "The media marketplace is changing and collapsing around consumers and there are more opportunities for media to impact our clients' business in a positive way, but there is a combative nature between agencies, brands and publishers that is limiting the success of that. We think the current media model and economy is broken and we want to be the leaders in changing the paradigm to create better relationships between brands, agencies and platforms to create investments that go beyond just offering the best price, but also delivering an uplift in media performance and value to clients."
Warring says Karahan is the type of leader she is looking to hire to put that new model into action at the agency.
"He is not tied to the historical media model, he sees the opportunities a media company can play for clients and he knows where to go to do that," she says. "If we are going to change the old media economy, what better way to do that than with someone who isn't tied to the old way of looking at things?"
MiC also caught up with Karahan to ask him the three things he sees as having the biggest impact on the Canadian media landscape in 2014. Here's what he had to say:
1. Consumer behaviour: There are shifts in consumerism based on [what the] global economy dictates. The volatility of currency, employment and disposable income over the past half-decade has paved the way for a much more demanding and value-sensitive (not "price") consumer. The new consumer profiles expect to have personalized experiences, including public dialogues in the social space, with not only the brand of their choice, but the entire list of brands in their consideration set. Thus, the insights that drive media strategy are now based on mere nuances; yet, absolutely necessary to differentiate and optimize media targeting and segmentation.
2. Content: The amount of content that is available and is being pushed is phenomenal, but also humanly impossible to process. Therefore, the need for improvements in the quality of content and a seamless delivery on a personal level has increased. The consumers' power in social is affecting the way media is consumed, choices are made, and content is created and/or adapted (fixed). The demand for relevant and engaging content, delivered in the tailor-made way/shape/form/timing the consumer expects, will continue to add pressure to marketers, ad/media agencies and media alike.
3. Holistic executions: Mass and digital media convergence, multiple screen usage, redefinition of social and advocacy platforms…all have created the need for holistic solutions that deliver unique brand experiences to consumers. The mass and digital media, social and the street will come together in more integrated and properly planned ways than ever. We will see more sponsorships, more collaborations and a bigger need for data and analytics to correlate findings, build efficiencies and make the marketing dollars work harder.