Much unveils new Wednesday comedy lineup
Workaholics, Broad City and Children's Hospital debut Jan. 22 at 10 p.m.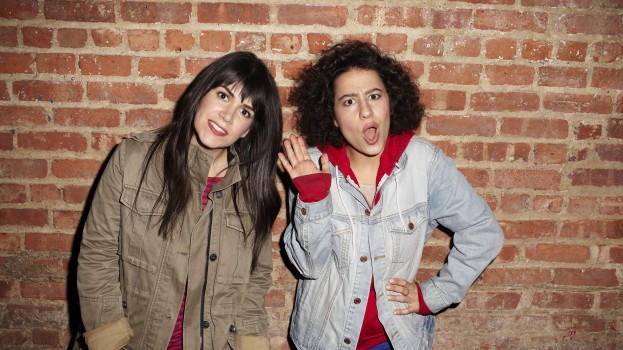 Bell Media-owned Much has announced three additions to its Wednesday night lineup, all premiering Jan. 22, as the network continues to inject more comedy series into its programming.
Workaholics moves from fellow Bell affiliate Comedy to Much with the season four premiere at 10 p.m. Seasons one to three of the comedy about three less-than-professional co-workers and roommates are now available on much.ca.
Following that comes a new series from executive producer Amy Poehler called Broad City (pictured). Adapted from an original web series of the same name, the show follows two broke best friends in their twenties navigating New York City.
Much also adds season 5 of the medial drama parody Children's Hospital starring Rob Corddry, Ken Marino and Malin Akerman. The season 5 premiere guest stars Jon Hamm, Steve Agee and Keegan-Michael Key of Key and Peele.
The announcement builds on comedy-focused programming changes at Much made in fall 2013 with the debut of series like Conan, Late Night with Jimmy Fallon and South Park that had previously aired on other Bell-owned networks. Bell's other former music channel also shifted programming gear last year when MuchMore rebranded to M3.