Rogers Communications renews Canadian TV baseball deal
The media giant also launches MLB Network in Canada as Sportsnet and TSN continue their battle for live sporting event viewers.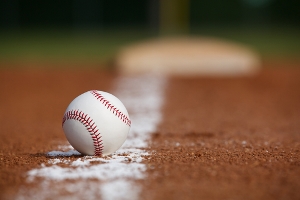 As TSN and Sportsnet play hardball for TV sport rights, Rogers Communications has renewed its multi-platform deal with Major League Baseball (MLB) for another eight years.
Rogers on Tuesday also launched MLB Network in Canada on its digital TV service, with a free-preview period until April.
As Sportsnet and TSN double down on offering live pro sport events as Canadians pull back on cable TV subscriptions, Rogers unveiled a new agreement between MLB, MLB Advanced Media and Sportsnet.
The new deal, to run to 2021, includes multimedia rights for TV, online and mobile.
Sportsnet, which will already be dominated by hockey in the winter months after a recently-inked national TV deal with the NHL, will continue to offer 300 MLB games annually.
"At Rogers, we are committed to providing Canadians access to world-class sports. We live and breathe baseball, and continue to be the multi-platform Blue Jays destination for fans," said David Purdy, senior vice president, content, at Rogers Communications, in a statement Tuesday.
Sportsnet has been broadcasting MLB games since 2003, and provides exclusive Canadian coverage of all Blue Jays games.
Baseball image via Shutterstock
From Playback Daily