Videology expands Canadian sales team
The video advertising platform expects 2013 growth to continue apace in 2014 as prices for premium inventory dip slightly.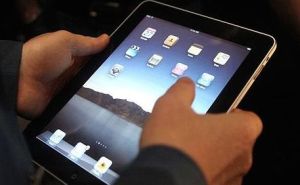 Videology, a global video advertising platform, announced it is adding three new members to its Canadian sales team. The expansion follows a 206% year-over-year growth in third quarter video advertising impressions running through the Baltimore-headquartered company's platform.
Rory Gilliland, formerly of GameTV, and Michelle Mills, formerly of Olive Media, join as account executives and Sam Gottfried, formerly of Rogers Digital Media has been named sales strategy manager. They will all report to Ryan Ladisa, VP sales, Videology.
Ladisa tells MiC that the new staffers were chosen for their agency, digital and linear television experience. "We don't think of ourselves as a digital technology company that's after just the digital pie," says Ladisa. "We're helping advertisers, agencies and clients directly figure out what percentage of their audiences is consuming on which screen, and targeting them appropriately."
With advertisers warming to the idea of programmatic buying, Ladisa expects to see similar growth in the Canadian video advertising market in 2014 that was seen in 2013, with the lion's share of business coming out of Ontario but with growth increasingly coming from B.C., Alberta and Quebec.
"We're largely focused on the bridge between linear television and online video advertising. We see 2014 as being a more mature year whereby the market will grow and the pie of video advertising revenue that's out there for the industry will grow as well, so we're looking to capitalize on that," says Ladisa.
Ladisa sees prices for premium video inventory – top ten rated broadcast shows streaming online, for example – dipping slightly. He expects sought-after "broadcast-style" inventory, which can go for as high as $35 to $40 per-thousand-impressions at the very top end, will settle down to the mid-$20 range as advertisers shift to a "screen agnostic" mindset. Demand for that "premium" inventory will soften as advertisers warm to the idea that they can reach the audience they want with more targeted buys as opposed to top-tier tent pole programming.
"From my experience working for Canadian broadcasters, everybody's after the same inventory, and the first move in going to screen agnostic video buying, is to replicate what you were doing on linear television," explains Ladisa. "Everybody wants top ten shows online as well if you're stuck in that mindset. But if you can address those audiences and play with the reach and frequency and target live television viewers online and vice versa, then you don't really need to use the top ten shows online."