Postmedia reports $11.8M first quarter loss
The publisher points to ongoing restructuring expenses and falling ad revenue in both print and digital as causes for the loss.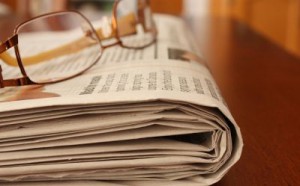 Postmedia reported a net loss of $11.8 million in the first quarter, which ended Nov. 30, 2013. The publisher posted net earnings of $6.7 million in the same period in 2012.
The company behind publications including the National Post, Ottawa Citizen and Canada.com said in a release that expenses associated with its ongoing restructuring, such as outsourcing the production of the Calgary Herald, and decreases in both print and digital ad revenue resulted in the loss. Revenue for the quarter fell by 8.4% to $194 million compared to the prior year, with print ad revenue falling by $16.1 million and digital revenue decreasing $1.3 million as a result of declining local digital advertising and digital classified revenue. The losses were offset slightly by an increase in print circulation revenue of $300,000.
"We continue to face significant revenue challenges as a result of a rapidly changing advertising market," said Paul Godfrey, CEO, Postmedia, in a release. "In spite of these challenges, however, we are very pleased with the progress we have made in stabilizing circulation revenue, deepening insights into our audiences across multiple platforms, and transforming our cost structure to match the realities of the business"
In its year-end report in October, Postmedia saw revenues fall $80.3 million from the previous year.