Checking in on Next Issue
MiC talks with the US-based CEO of the magazine subscription service about plans for 2014 and advertising possibilities on the platform.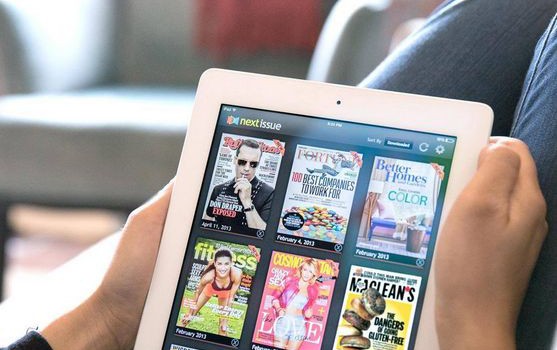 Late last year Rogers Media announced it had partnered with Next Issue to launch Next Issue Canada, a Netflix-style, all-you-can-read digital magazine subscription service.
The service gives Canadians access to more than 115 titles in Canada and the US and costs $9.99 a month to access monthly titles and $14.99 per month to also be able to read weekly titles, following a one-month free trial.
To get perspective on where the service came from and plans for where it is going MiC talked with Morgan Guenther, CEO, Next Issue. The US version launched in July 2012 with an iPad version and 30 to 40 titles, and has grown to include access on Android, Windows 8 and Kindle, with 125 titles available to readers.
Guenther says when the 2013 numbers are tallied (December numbers are still coming in), he hopes to have 75,000 to 100,000 paying and active members using the service.
He says the focus of the service in the US has been on building out the product rather than marketing it, with an advertising plan to push it out to consumers south of the border only launching later this year. In addition, he says Next Issue will build out its curation capabilities, personalizing recommendations and categorizations within the app similar to how Netflix arranges its video library.
Guenther says the average Next Issue user has about 30 titles in their library and spends about 90 minutes a week reading the magazines. He says the database of information Next Issue has on readers provides an excellent opportunity for personalized advertising down the road. Currently the majority of titles on the service run the same ads in their digital editions as they do in print.
"What we have from an advertising point of view with Next Issue is unique because it's a self-contained world that no one else has access to," he says. "We know everything about the consumers in terms of how they behave, what links they click and there is a session each time they open a magazine. So it isn't a big leap to see there is a very interesting opportunity to dial in and deliver personalized ads through the service."
"We have shifted the model to value the content in the titles and also moved to a paid content model," he adds. "People who subscribe to Next Issue for a year in the US are spending $180 for magazines, which is a big jump from the average spend today per household. It is a big jump – people who are paying for it value the medium."