Industry reaction to New York Times redesign and native ads
Rob Young, SVP at PHD and Wes Wolch, group strategy director, MEC, weigh in on the redesign and the importance of native advertising for publishers in 2014.
Last week the New York Times rolled out its largest website redesign in over seven years, making the website more responsive, expanding the comments section and adding more white space. Also of note is the addition of native advertising to the website.
MiC asked Rob Young, SVP at PHD and Wes Wolch, group strategy director, MEC to weigh in on the redesign and the importance of the addition of native advertising to the site.
What do you think of the recent New York Times redesign?
Wolch: The Grey Lady has been given a makeover. This is the New York Times' first website redesign since 2006 and I have to say I think they've done a really nice job. The layout and font choice are reminiscent of the print version and the
site is quite easy to navigate through. There are wide margins making for easy reading and a nice amount of white space around the ad units, which makes them stand out more.
There has also been a great deal of care taken with the mobile/tablet version of the site, as one third of its online readership comes from mobile devices, and this number is only going to grow. One of the biggest additions to the website won't actually be obvious to most readers, but they'll certainly see its impact and that's the media co's new digital publishing system. The new digital publishing tools will allow them to continuously enhance their website through incremental changes to take advantage of the latest technologies and innovative new devices that enter the market and avoid having to undertake a major site redesign.  The other big addition that has everyone buzzing is the New York Times' first foray into native advertising.
Young: A significant newspaper reading experience occurs when news, information or entertainment is discovered and when a serendipitous reading surprise takes place. Legacy print-on-paper newspapers can accommodate a fast,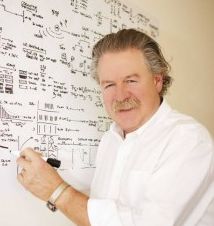 complete scan of content before the reader circles back to focus on items of interest. Newspaper.com designs, on the other hand, are far better suited to realizing the internet's number one benefit – search and find known topics. The new Nytimes.com design has, in my opinion, organized in a way which successfully incorporates the characteristic of reader "completeness", or ability to quickly review the totality of the day's news, and in this respect, Nytimes.com has significantly advanced the communication effectiveness of the newspaper.com template.
What is the significance of Nytimes.com now including native advertising?
Wolch: The impact of the New York Times venturing into native advertising is going to be felt across the industry. Organizations such as the IAB have dragged their heels in defining guidelines on how native advertising should be labelled so readers know that what they're reading is in fact an ad. The New York Times has set an extremely high standard of transparency to ensure its readers are aware that they're engaging with branded content. The content is labelled as a paid post, the font and layout are different from journalistic content, the advertiser's logo appears multiple times and all of the content is enclosed within a light blue colour bar. By setting such a high level of transparency, other journalistic institutions of similar quality will have to follow the Times' lead or run the risk of having their credibility taken into question. But as an advertiser, the biggest question I would have would be, will all of this transparency reduce the amount of reader engagement with the paid content?

Young: Over the past year, senior NYT writers have publicly debated this issue and so the decision to "go native" has followed careful internal debate and review. The New York Times is the ultimate arbitrator of distance between editorial and advertising. So goes the NYT, so goes all papers.
How do you think native advertising will grow in 2014?
Wolch: With the proliferation of ad blocking software, the growth of cable cutters and cable never-havers, native advertising will continue to grow as publishers look to new revenue streams to recoup losses from shrinking print spend and subscriptions, and advertisers look for more engaging ways to connect with consumers through content that entertains and/or informs.  The rapid growth of sites such as Buzzfeed and Vice have shown a strong shared value in native content for publishers, advertisers and consumers.  Advertisers will continue to rely on publishers for content generation, but with rapid audience fragmentation, the content will have to live outside of the publishers' and advertisers' traditional domains and be distributed through a variety of touchpoints that align with their consumers' consumption behaviours.  For example, approximately 75% of Buzzfeed's traffic comes through social channels.
Young: Native advertising is a fun "buzz word" but a vague marketing term lacking consistent industry definition. Native advertising, restricted to co-branded print sites, will likely experience single or low double digit ad revenue growth 2014 over 2013 in the US and probably much smaller rates of growth here in Canada. If we wish to expand the definition of native advertising to include social media (Twitter, Facebook), 2014 revenue could experience growth in excess of 20% over 2013; a rate in excess of the growth rate for social media ad display (emarketer May 2013).
What are one or two things you think Canadian publishers should know about native advertising but might not yet realize?
Wolch: The collection of audience data will give publishers and advertisers the ability to identify and leverage the personal context of the reader/viewer. This will allow for the delivery of content specific to an individual's particular context, such as location, time of day, intent, etc., creating a stronger engagement and a higher value exchange between the publisher/advertiser and the reader/viewer.
Young: The issue of "portability" might be a bigger barrier to adoption of Canadian print.com-based native advertising than publishers realize. By definition native advertising must be chameleon-like relative to a paper's web design. No two native ad executions can be the same. In the large-scale US, the media planning/buying cost/benefit works but here in small-scale Canada, the cost/remuneration ratio is not pretty.