Bell Media ups Domenic Vivolo to VP role
The former Astral exec is promoted to VP content sales and distribution marketing as internal reorganization continues at the broadcaster.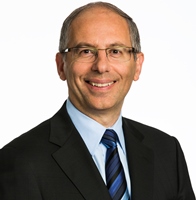 Former Astral exec Domenic Vivolo has been named VP of content sales and distribution marketing at Bell Media, the broadcaster announced Monday.
Vivolo will oversee the distribution of Bell content across multiple platforms, including traditional media and digital platforms, and will lead the team responsible for distributing and licensing Bell Media content to its affiliate partners.
"[Vivolo's] extensive industry experience and keen strategic vision make him a valuable addition," said Kevin Crull, president, Bell Media, in a release. "I look forward to working with him in this new role and building upon our relationships with our distribution partners."
Before his new appointment, Vivolo was senior VP and general manager of Bell Media's pay TV division, where he oversaw channels including The Movie Network, HBO Canada and Viewers Choice Canada.
Vivolo joined Bell Media in 2013 after the broadcaster acquired significant parts of Astral Media.
Vivolo joined Astral Media in 2000, where he lead the development of TMN GO and played a key role in the team that launched The Movie Network's multiplex channel HBO Canada.
From Playback Daily