Nanci MacLean, Justin Stockman promoted at Bell Media
The new roles fill a vacuum left when longtime exec Rick Brace left the media group at the end of 2013. (Justin Stockman pictured.)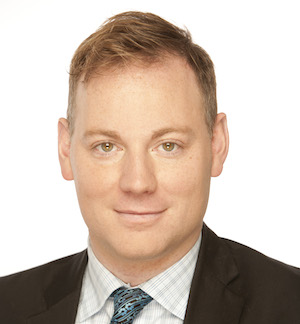 Bell Media has moved to fill the vacuum left by the recent departure of Rick Brace.
Nanci MacLean has been promoted to VP, Bell Media production, while Justin Stockman was upped to VP, specialty channels.
They move up after Brace, president, specialty channels and CTV production, retired at the end of 2013.
MacLean and Stockman will continue to report to Catherine MacLeod, SVP, specialty channels and Bell Media production.
Stockman's remit includes oversight of Bell Media's entertainment specialty brands, including TMN, while MacLean will lead the company's in-house production team for entertainment programming.
"With an incredible track record for success, Nanci and Justin bring significant experience to their new roles at Bell Media," said Phil King, president, CTV, sports, and entertainment programming, on Thursday in a statement.