Reader's Digest revamps
The Canadian association's general manager Philippe Cloutier on recent changes at the title, from its paper stock to a new mobile-optimized website.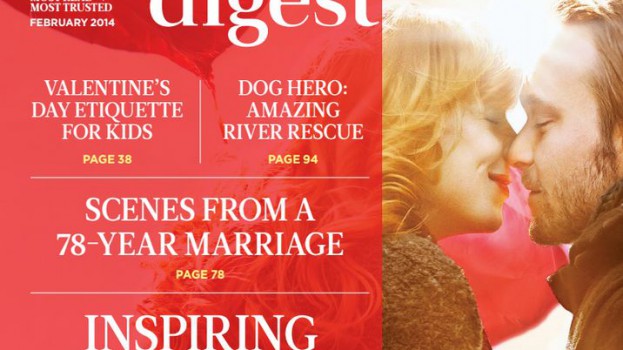 Reader's Digest Canada has refreshed its look, changing elements from its logo to the paper stock it prints on, to better reach the magazine's target of women aged 35 to 55.
The changes, which go live with the magazine's February issue, begin with a new logo and whiter paper stock for the magazine, which Philippe Cloutier, general manager of The Reader's Digest Association Canada, tells MiC will make the magazine more readable for consumers and better looking ads for clients.
Content changes include a better blend of shorter and longer pieces in the magazine, with humour-based columns and longer, more serious reads.
The magazine's website has also been reworked, making it optimized for mobile devices. To promote the new look, Reader's Digest Canada is giving away digital editions of the February issue on Rd.ca and also handing out copies and hot chocolate at Union Station in Toronto later this month, says Cloutier.
"The redesign is aimed to be a combination of expanding our target readership base and better reaching them with these changes," he says. "This redesign goes back to the DNA of the brand where we can better target the audience. The updates to the multi-channel product will help us expand the target as well."
Reader's Digest Canada's English edition had 350,226 paid print subscriptions, 41,309 single-copy sales and 6,641 digital replicas for the first six months of 2013, according to the latest AAM report.