Industry optimistic about digital video: survey
Reaching consumers not exposed to TV ads is seen as the biggest benefit of digital video advertising, according to a study commissioned by Videology and conducted by Forrester Consulting.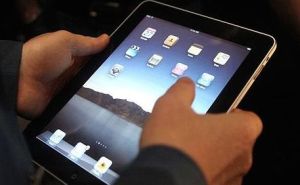 The advertising and media industries are generally optimistic about digital video advertising, a study commissioned by Videology and independently conducted by Forrester Consulting shows.
The survey of 150 advertisers, media companies and agencies across North America found that 59% of Canadian respondents believe the greatest benefit of digital video advertising will be reaching consumers who aren't exposed to traditional TV ads, with 50% pointing to the ability to target specific consumers.
When asked if agencies will plan video and TV advertising campaigns holistically across all video viewing options within the next three years, two-thirds of Canadian respondents believe that it is "likely" or "very likely," with 79% expecting viewing to increase significantly or moderately on both Smart TVs and tablets, more than on other devices.
Respondents were split on whether the changes in viewing habits will make meeting brand objectives easier (43%) or make planning and buying more difficult (47%). However, 69% believe that the effectiveness of the technology used will be the differentiator when it comes to navigating the new landscape.
"As a technology provider serving the advertising sector, it's vital that we understand how all constituencies view the changes in television and video consumption, and most importantly how they feel these changes will impact their business," Scott Ferber, chairman and CEO, Videology, said in a release. "One key finding is that both the demand and supply side of the business feel that the extension of video across screens will be good for their business. This is huge, as hesitancy by either side will dramatically impact the speed of adoption for the entire industry."