Ford Lincoln buys the top: Media Monitors
The car co. bought the most airtime in Toronto for the week of Jan. 13 to 19, while Bell Canada holds onto the top spot in Montreal.
Ford Lincoln bought the most airtime for the week of Jan. 13 to 19, according to the latest Media Monitors report.
The car co. made the jump to the top spot from #5 last week. Pizza Pizza joined the list in #2, the CBC dropped one to land in #3, Mitsubishi Motors enters the list in #4 and ING Direct dropped two to land in #5.
In Montreal Bell Canada remained in the #1 spot, with Brault & Martineau moving up one from #3 to #2. The Electronic Products Recycling Association moved up one from #4 to #3, CTV jumped up four from #8 to #4 and Dormez-vous moved up five spots from #10 to #5.
Toronto:
By brand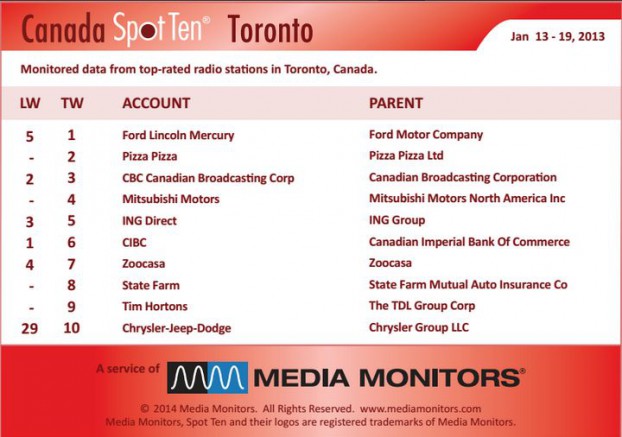 By category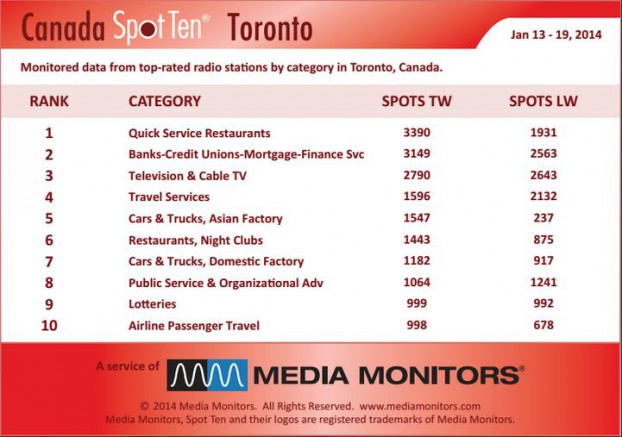 Montreal:
By brand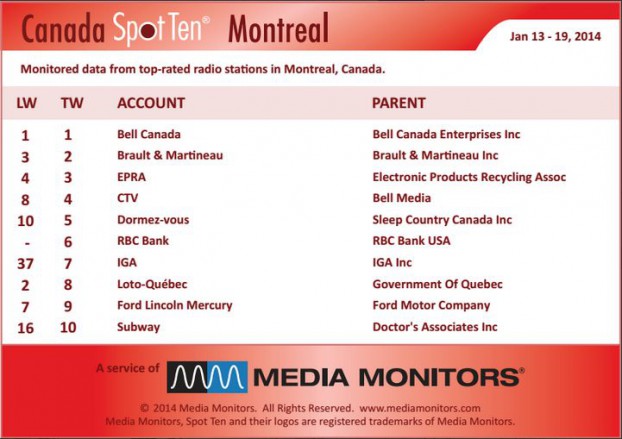 By category