Most TV viewers consider multitasking a distraction: study
Viewers fidgeting with their smartphones and social media while watching TV are not really paying attention, according to a report from TiVo.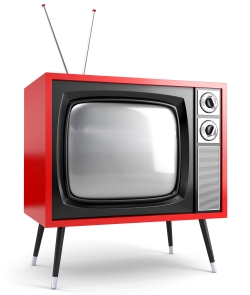 The spectre of multitasking haunting broadcasters as it threatens to lay waste to traditional TV and the advertising it supports may not be so big after all.
A report by TiVo released on Thursday concluded viewers fidgeting with their smartphones and social media while watching TV are not giving their full attention to what is airing.
The maker of PVRs, unveiling its 2013 Social Media and Multitasking Survey, found most people are "actively watching TV programming" when their sets are on.
While most people surveyed said they had browsed the internet, cooked or chatted online while watching TV, 76% of respondents said they prefer that "their primary focus is actually watching what's on TV," according to the report.
One major reason people avoid the internet while watching TV: they don't want to see who is voted off the island or otherwise eliminated when viewing a reality show.
And high concept cable shows also demand peak attention from viewers.
"Some shows practically demand viewers' full attention due to complex plot twists or dialogue," the survey argued.
As a result, 45% of TiVo users and 35% of non-TiVo users said "their attention was directed only towards TV, and not to anything else, while watching."
Only around 24% of respondents reported using smartphones every time or almost every time they view a TV set.
When they do turn to social media, most people reported they talk about TV with people they know, rather than strangers on the internet.
"With more networks and specific shows encouraging viewers to live tweet or follow along with Twitter conversations via hashtags, 68% of respondents who are TiVo users said they actually notice TV hashtags," the report also found.
At the same time, the survey indicated 63% of respondents prefer not to see hashtags during shows.
From Playback Daily