Tim Hortons and Cineplex launch TimsTV
The in-restaurant TV channel will showcase content about the cafe, news, weather and entertainment, with Cineplex selling ads on the network.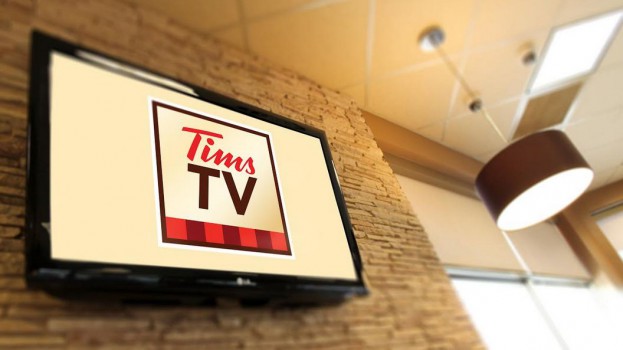 Tim Hortons and Cineplex Media have announced plans for the national launch of TimsTV, a digital network featuring content about the restaurant as well as news, weather and entertainment.
The digital network will rollout into 2,200 existing locations in Canada in late February and will also be included in most new Tim Hortons locations that are currently in development.
Produced by Cineplex Digital Networks, ads on TimsTV will be sold through Cineplex Media. The channel was first tested in 50 London, Ont.-area restaurants as part of a pilot program in June 2013.
Pat Marshall, VP, communications and investor relations, Cineplex Entertainment, tells MiC there will be 15 and 30-second ads available on the network during its launch phase, but adds the companies are open to other creative placement ideas from clients and agencies.
Advertising spots on TimsTV will be able to be geo-targeted by region or store on the digital network, with national buys also available, says Marshall.