Looking forward on Facebook's 10th anniversary
Joseph Leon, chief digital officer, Cossette, shares his thoughts on how the social network will impact advertising for years to come.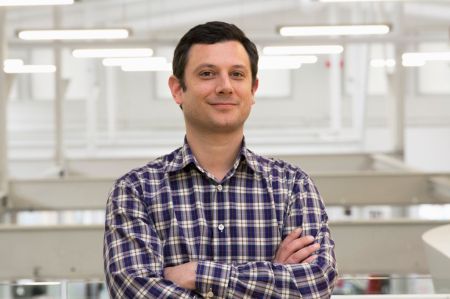 Today marks the 10th  anniversary of the invention of Facebook. The social network launched Feb. 4, 2004 in Mark Zuckerberg's dorm room and has since grown to 1.23 billion monthly users worldwide, with 19 million monthly users in Canada. Despite continued chatter about the site's waning influence, the latest numbers suggest the site will continue to grow and serve as a lucrative advertising platform.
In its latest earnings report, Facebook says that mobile ads brought in 53% of the company's advertising revenue, up from 49% in the third quarter. About 61.5% of Facebook users visited the site every day over the past three months, up from 58.3% in the same time period in the previous year. Zuckerberg told analysts Wednesday that the company plans to focus on improving the quality and the relevance of the News Feed ads, rather than boosting the amount of ads in users' feeds, according to a Reuters report.
MiC spoke to Joseph Leon, chief digital officer, Cossette, about how the social network will continue to impact the advertising industry in the future.
Facebook continues to improve its suite of advertising products.
"Facebook's ad products have accelerated the adoption of pyschographic targeting in place of traditional demographics. They have championed the consumer as a fluid, evolving individual rather than a static set of attributes. Recent ad products like Custom Audiences allow you to combine their targeting, ad formats and cross-device reach with the insights of your existing customer data – for example, value bands, product affinity, customer lifecycle.
"Now, with new features like Custom Audiences lookalikes, you can leverage existing customers data to identify other similar Facebook users. You used to think, 'We need to find new prospects. What's my age and gender peer group?' But now you can actually find new prospects based on whether they 'Like' the same things as your existing customers."
Facebook's greatest challenge going forward will be balancing advertiser and user interests.
"In one sense, Facebook have been pioneers of native advertising, blurring the line between ad and content. They've combined their finger on the consumer pulse with increasingly seamless advertising integration. However there is a very fine line between personalization and relevance, and intrusiveness. How they integrate advertising into News Feeds and the mobile experience is their biggest challenge.
'They need to be motivated by the consumer experience rather than focus on advertising dollars. I think they've handled it well so far. Facebook is increasingly rewarding relevance and engagement, as seen by the dipping reach of organic posts as more brands compete for this valuable real estate.
"They also need to beware the 'stalker' effect. There needs to be an understanding of where to draw the line in terms of how much data to give advertisers."
Facebook will continue to maintain an audience for what it does best.
"The initial reaction to some of their Q3 earnings was 'teens are leaving Facebook' and that was the only thing that got reported. On closer examination, this appears to be wildly overstated and points more towards a drop in engagement than users, as teens consume an ever increasing range of social media. Ultimately the role of Facebook is evolving for younger users, becoming more niche rather than all-consuming. I believe its purpose has been cemented even for younger generations, and while it won't be used for everything, it will continue to play an essential role for generations to come."
This interview has been condensed and edited.