On the MiC: Acuity Ads' CTO on RTB and programmatic
Dr. Nathan Mekuz on the need for greater education on RTB and programmatic buying, the most misunderstood words in the space and his forecast for growth ahead of his talks with the Western Media Group.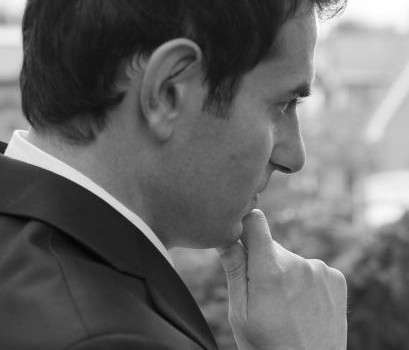 Dr. Nathan Mekuz, chief technology officer, Acuity Ads, is set to speak in Vancouver on Feb. 5 at Simon Fraser University and Victoria on Feb. 6 at the Oak Bay Beach Hotel on programmatic ad buying. MiC caught up with Mekuz ahead of the sessions to get his take on where the programmatic space is heading in 2014 and to clear up some misunderstood terms.
What can we expect from your talks in Vancouver and Victoria?
Not everyone even in the media buying space is 100% knowledgeable about RTB and programmatic in Toronto and I suspect that the situation is similar, if not worse, out west. The Western Media Group asked us to go over there and talk to people and explain the space. It is not going to be specific to any company, it is just going to be discussing information about the space.
What are the major issues in the space that people in the industry might be confused about?
One of the big ones is brand safety. We hear about that one a lot, especially with real time bidding and the number of different sources of inventory coming in, it might be more difficult to control where you're buying inventory and how you control brand safety around that.
On the other end, they think if they are using tool 'x' there will be a 0% chance that something will go wrong, and that is also not the case. So people just need to know more about what the problems and solutions are and what comfort level they can expect.
How will RTB change in the Canadian landscape in 2014?
This year, and for the next couple years, I think it will still be in a growth phase. If anything, whereas now we have RTB in display and video, it will begin to get more into mobile. We will see programmatic buying happening more in TV and OOH. We aren't sure about where radio is going, but with everything going online, programmatic will be used [online with radio] as well.
In your opinion, what is the most misunderstood word or phrase in programmatic?
The terms programmatic versus RTB are misunderstood a lot. The first, programmatic, comes in to achieve two goals: to simplify the process of buying, if you have one buyer who can't fulfill their inventory needs from one supplier they have to pick up the phone and call 10 or 100 suppliers, and if you're a supplier and you can't sell to one buyer, you have to do the same thing with 100 buyers. So one need was to automate the whole process, and that is programmatic. RTB goes a step beyond so it is also programmatic, but it is on a per-impression basis. Now we have an auction system where the impressions come in one at a time and we are able to look at the impression and decide what to do with it, how much to bid on it and what to do with the impression.
It is a chance to get educated and talk about RTB and programmatic. I think the challenge with RTB is how to connect intelligently, and that is what this is going to be about.
Click here to reserve a spot at Mekuz's talks, which are being co-presented by the Western Media Group and Treehouse Media.