Is YouTube really a "huge missed opportunity" for beauty brands?
Jodi Brown, director of content at Mediacom weighs in on a recent study that suggests influential vloggers are being overlooked.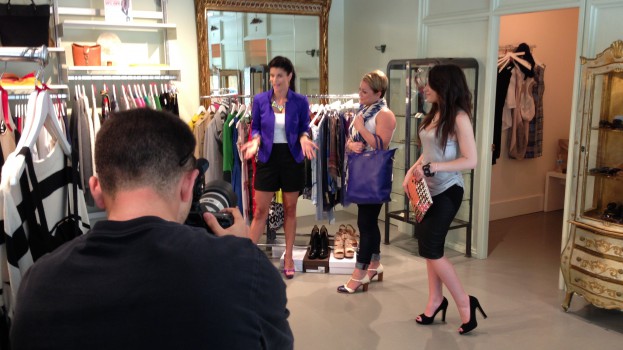 A study just released by Pixability found that beauty brands control only 3% of YouTube's 14.9 billion beauty-related views, suggesting that millions, if not billions, of dollars in promotional opportunities are being left on the table.
YouTube currently has 45,000 non-brand-affiliated channels that specialize in beauty topics. Of the beauty brands present, only Dior has a channel in the Top 50, as defined by total number of channel views, according to the report from Pixability, a company that makes YouTube marketing software.

"It's a huge missed opportunity," says Jonathan Davids, founder and CEO of Influicity, a company that works to pair brands with vloggers. "There's this massive amount of content that's consumed every day that's produced by the independent beauty vloggers, and I don't think the cosmetic companies and beauty brands are doing nearly enough to go in that direction."
But that 3% figure might be misleading, according to Jodi Brown, director of content for Mediacom.
"When a brand hits it out of the park with something like Dove Real Beauty, they're reaching tens of millions (of people)," Brown says. "Whereas beauty bloggers may make up 97% of the volume, but that's thousands and thousands of beauty bloggers" delivering varied and far less focused messages, she adds.
Davids says that when beauty brands do produce content for YouTube, it can sometimes be too slick.
"It looks like the old stuff they'd run on broadcast television," Davids says.
"People are watching YouTube at times where they're not in the mood for that type of high-end polished stuff. They're looking at real people using the product, experimenting with the product, having a conversation."
The Pixability study analyzed the YouTube practices of 168 beauty brands, as well as thousands of YouTube beauty personalities and vloggers who create content focused on makeup, skincare, hair care and nails. It also found that YouTube beauty viewers tend to look for "how-to" videos around creating a specific look (e.g. "smoky eyes") during key periods in their day, with the number of searches peaking at times when they would be preparing for work or going out at night.
While this makes vloggers an attractive partner for brands, wedding influencer to product can be a stormy process. Brands are accustomed to micromanaging their messages in the traditional advertising spaces (TV, print, radio), which can lead to conflicts when they try to collaborate on content with vloggers, whose independence and lo-fi funkiness is key to their personal identity and viewer appeal.
"Brands have a very tough time letting go and allowing the content to take shape on its own," Davids says. "We had a client, one of the big global brands in the beauty and hair care space, looking at details as finite as what this person was wearing, the lighting situation in their bedroom. We had to actually take a break and explain to our client, look, you can't ask us to have her move her pillows because you don't like the color, because this is going to raise red flags with her audience and it's going to look like a fake, manufactured piece of work."
Brown says that vloggers are typically authentic to the point of turning something down if they can't give it a good review, "but (they give) positive reviews for brands if they're going to take money."
While vloggers get money when Davids hook them up with a brand, he makes it clear to advertisers that they're not hiring an employee that will do whatever they say. The vlogger is merely agreeing to feature their product exclusively in a video or serious of videos. "They have to rely on the influencer to tell that story," David says.
Vloggers may not typically have the integrity of a Consumer Reports, which accepts no freebies or outside advertising in its magazine. On the contrary, video blogs are swag magnets. It could be argued that, for some, the primary motivation for creating a video blog is to get free stuff.
And brands are doing their part, working beauty vloggers through traditional PR channels, showering them with product and attention. So even if beauty brands aren't producing 97% of that beauty content on YouTube, they're actively influencing the influencers.
The bottom line is "all these beauty bloggers are increasing the profile in general for beauty products," says Brown. "I'd be a little more scared as a marketer if it were the anti-beauty category getting hundreds of thousands of views."
Photo courtesy of Influicity.com.
From Stream Daily