BMW Canada unveils Olympic campaign
The 60-second TV spot is supported by digital display ads that will update to congratulate athletes as they win medals.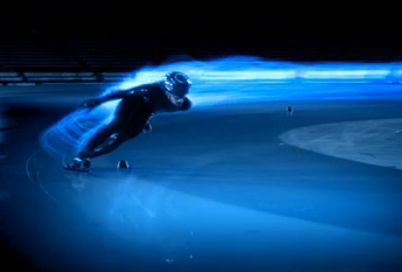 BMW Canada is launching its first integrated Olympic campaign with a new TV spot to air during the opening ceremony broadcast on CBC today. As the official vehicle of the Canadian Olympic team, the 60-second spot features Kaillie Humphries, Charles Hamelin and Roz Groenewoud, three of the six Team BMW-sponsored Canadian Olympians.
Kevin Marcotte, director of marketing, BMW Canada, tells MiC that the Olympic platform will help BMW Canada reach a broadening target as its model lineup continues to expand. He says that the "high performance" positioning of Team Canada was a natural brand fit for BMW, and that the automaker has had success outside of Canada with past Olympic partnerships with its branches in the US, China, France and the UK.
BMW Canada is one of over 25 sponsors to partner with CBC for its cross-platform digital offering. "Not all Canadians will be able to watch on their television at home, those true flag bearers who can't miss the live coverage will watch on a tablet or smartphone wherever they are," says Marcotte.
With media by Media Experts, creative by Cundari, digital by Blast Radius and social media agency Com.motion, the campaign is supported by digital display ads that, along with wishing all of team Canada well, can be updated within an hour to congratulate individual Olympians on medal wins. The display ads drive consumers to book test drives, part of a retailer initiative that sees cash donated to the Olympic team based on the distance driven by test drivers. The campaign also includes three 15-second spots and OOH executions in major markets across the country, including at auto shows – one in Montreal in mid-January as well as one in Toronto next week.