How Chromecast will change everything in Canada: blog
Sheetal Jaitly, director of business development and media for Pivotal Labs, on the impact Google's OTT device will have on the Canadian market as the app opens up its software development kit.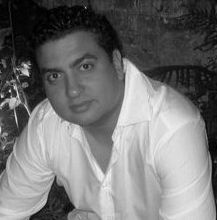 Sheetal Jaitly is the director of business development and media for Pivotal Labs, working with media companies to develop mobile experiences that engage users and provide analytics. He is blogging for Media in Canada, today tackling the issue of Google's soon-to-be-released Chromecast device.
How many awesome YouTube videos have been ruined by the five other people crowding around a tiny laptop screen?
You won't have to crowd any longer. Google's Chromecast is a device that transfers all sorts of digital content (videos, music, text, etc.) from your computer or mobile device to your television. Unlike Apple TV, Google Chromecast works across all platforms and only requires a $35 (US) HDMI receiver plugged into a TV.
Chromecast is the latest of the emerging Over the Top (OTT) technology. OTT technology can bypass cable companies and connect directly with the consumer. Although it's currently only being sold in the US, it's only a matter of time before Chromecast makes it to Canada. As Best Buy wrote in a blog post a few months ago, it will likely be sooner rather than later. Let's explore how it will change the media landscape – and how it affects cable companies, local media organizations, and consumers:
A chance to win new cable customers
From a platform context, the authentication deal that Time Warner Cable signed with Apple TV proved that even major media companies are interested in OTT service providers. If regional and national cable networks choose to create apps as Chromecast makes its way to Canada, there's an opportunity for them to win back two types of previously lost consumers: cord-cutters and cord-nevers.
In the case of cord-cutters, there's an opportunity for cable companies to create Chromecast-compatible apps and give them a sample of what they're missing on cable – and hopefully win them back. In the famous words of the late Steve Jobs, it will be "like giving a glass of ice water to someone in hell."
Then there are cord-nevers, a segment of the population that has never subscribed to cable or satellite programming. Yet as Bloomberg illustrates, while they've never paid for cable, these cord-nevers still subscribe to services such as Netflix. Chromecast presents a new medium for cable networks and providers to generate income from this previously inaccessible market.
And if telcos and cable providers don't create Chromecast-compatible apps? Perhaps customer backlash will coerce these companies into adopting OTT technology. In the ever-competitive media ecosystem, every customer matters.
The multimedia Chromecast ecosystem
Although the Chromecast ecosystem is still in the developing stages, media companies like Songza, Vevo and Pandora have already made their solutions compatible with the new technology. These companies serving up free/subscription music and music videos, will undoubtedly attract new users to Chromecast. Even premium cable network HBO Go is available on Chromecast.
That means Chromecast's audience is only growing, making it an attractive platform to build on top of.
Similarly, through Pandora and Songza, users will get accustomed to playing audio-dominant content through their televisions. This opens up opportunities for radio broadcasters to distribute either live audio or video streams through Chromecast. For example, radio stations like Toronto's Kiss 92.5 already film a few of their interviews - they no longer need to publish through a cable network to get on TV, and could appear on the big screen through Chromecast.
National and local media opportunities
A similar opportunity exists for local media outlets. For example, companies like the Globe and Mail or the Toronto Star no longer have to work with cable companies if they choose to broadcast news through video – they can create a 24/7 news channel and distribute it on Chromecast. Media companies like the Washington Post are already on Chromecast.
Naturally, national and local brands distributing their content through Chromecast present some trouble for cable companies. Where their infrastructure was previously their defensibility, cable companies must now compete with the new Chromecast platform and create more value to retain their current local networks and content. That's not even the end of the trouble.
Rumour is that Google has been in talks with the NFL for a Sunday Ticket exclusivity deal after the current DirecTV deal expires. Whether it's this season or the next, you can bet your bottom dollar that this will be streaming on Chromecast. Should that happen, every sports bar in Canada and the US will need Chromecast for their TVs. At a price point of US$35 per unit, and its compatibility with all HDMI ports, there's little from stopping bar proprietors from adopting the technology.
Closing thoughts
Despite it not yet being sold in Canada, many Canadians have already tried Chromecast and are impressed with it. With the recent release of the Chromecast software development kit, development for the platform will only accelerate and the ecosystem will grow much faster. Chromecast's growing system makes a greater threat and presents greater opportunity to the players in the current media landscape. As with all disruptive technology, Chromecast is something that is extremely exciting and will usher in an evolution (or, I daresay, a revolution) of media.