How Bell Media's sales department has changed since buying Astral Media
Luc Sabbatini, president of Bell Media Sales talks about the company's new combined office, multi-platform sales and a changed compensation model for his team.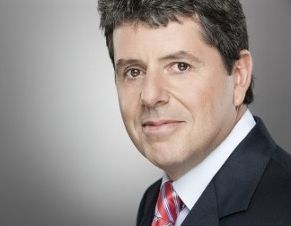 Luc Sabbatini, president of Bell Media Sales joined the company last summer following its acquisition of Astral Media, where he worked as president of its OOH division.
Since joining the company Sabbatini has overseen the construction of a new joint office at Yonge and Eglinton in Toronto with 362 employees, 27% of which are former Astral employees.
"If you were someone with an agency in Vancouver last summer and wanted to buy space with CTV or TSN you needed to call someone in Toronto," he says. "Clients didn't understand why they couldn't talk to someone in their market who would understand them."
Now Sabbatini is the head of Bell Media Sales, with Patrick Jutras leading the team in Quebec and John Voiles for the Vancouver office. Perry McDonald leads the CTV sales team with Lesley Conway working on all the other platforms in Ontario.
There have also been changes to the way the sales teams operate, traditionally Bell and Astral had sales members reporting to presidents for each division, like radio, TV and OOH. Since the purchase of Astral Media closed, the sales teams have been brought together, all working in the group of Bell Media Sales. The new Bell Media Sales team is built around the values of passion, collaboration and imagination, combining to present the bigger and "friendlier" company to the market.
Sabbatini says the offices are designed with an agency feel in mind, with open areas to encourage collaborative thinking and presentations on different platforms every couple weeks so all staff know how the other pieces of the business works. Each floor of the sales office is colour coded, with hues that expand beyond the media co's typical blue, and feature elements that bring the consumer experience to life – like bus shelter kiosks.
"Combining the sales teams was the big change that happened last summer," says Sabbatini. "We took a couple months to listen and put things together internally and externally, looking at what we needed to change and improve and we launched it in September."
Prior to the restructuring Sabbatini said employees would have to reach someone in a different office if they wanted to get an answer on an issue regarding another platform, now they just need to go up or down a floor in the joint office.
"People have been very open to the change, and were expecting a change when the Astral Media sale was made," he says. "Internally the sales force wanted to feel something different with the new way of buying advertising and new social and digital perspective. The challenge for both internally and externally was the communication piece. That means making sure people understand why we are making the changes."
As part of the reorganization, Bell Media Sales also changed its compensation model in January. Now the biggest piece of a sales team member's compensation comes from their own personal accounts, but the second piece now comes from how their office overall is doing and the third comes from how Bell Media as a whole is performing.
"They are now pushed to work together at the end of the day," says Sabbatini. "In the past the pay structure has been very silo-based, the radio team was paid for radio, nothing to do with TV, OOH or digital. They had no perspective of the bigger picture so every time we sat down with a client to talk multi-platform everyone was trying to keep as much for themselves as possible. Now everyone is happy when we get more business anywhere."
Bell Media Sales has also introduced Bell Media Mix to the English market. The program, which is a model that was brought over from Astral Media (and was formerly known as Astral Mix) was first used in Quebec and includes a team of people working to serve clients with multi-platform executions in mind. The clients meet with a member of the Bell Media Mix team, who then goes back to the Bell Media Sales office and talks with staff across different platforms, before going back to the client with a campaign. Currently those multi-platform deals account for about 15% of the sales that go through Bell Media Sales, with Sabbatini saying the goal is to get that number to 25%.
"The goal of Bell Media Mix isn't to sell, it is to serve clients," he says. "There isn't always an RFP, they are there to talk with clients about things like trends in Europe and cool new executions. We don't look at the size of the business that goes through Bell Media Mix to see if it is successful or not. We look at how many meetings they have and the feedback we get back from clients and agencies."
The Bell Media Mix team is currently made up of a team of eight staff in Toronto, seven in Montreal and two in Vancouver, says Sabbatini.