Why Univision is coming to Canada in 2014
TLN Canada president Aldo Di Felice on his expectation to see an "awakening" of the potential for the Spanish market in Canada.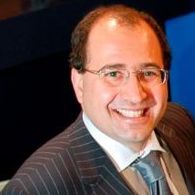 Late last month Corus Entertainment's Telelatino Network announced it would be bringing the American Spanish language TV channel Univision north of the border, rebranding TLN en Español as the station later this year.
Aldo Di Felice, president at TLN (Telelatino) Television Network Canada, tells MiC the time is right to expand the licensing deal it has with Univision on a show-by-show basis to bring an entire channel's worth of content north of the border because of the growing reach of Spanish in Canada.
Citing Statistics Canada data from the 2011 National Household Survey, Di Felice says most people are surprised to hear that Spanish is the most spoken foreign language in Canada. According to the data it was also the fastest-growing foreign language between 2001 and 2011.
When it launches, Univision Canada will be available nationally in HD, in over 1.7 million homes, says Di Felice.
"In the US Univision's main channel is a free network, so we are trying to make it as widely available in the same way in Canada," he says. "It won't be a free channel here but it will be available to people who speak Spanish as well as those who are interested in the language."
The channel will cover general interest programming across all genres, with an emphasis on adults aged 18 to 49 and 25 to 54.
Di Felice says now is the right time to launch an expanded Spanish TV presence in Canada because of the growing number of people speaking the language and interested in the culture, but also because of increased attention from advertisers and agencies.
"We expect an awakening of the potential of the Spanish-language market in Canada and more broadly that multicultural media and marketing is about serving and appealing on a linguistic level, reaching Spanish people with Spanish programming," he says. "We see a need to be culturally relevant, not just linguistically relevant to the audience. Serving the needs of Canadians by speaking their languages but also appealing to their cultures. Agencies more and more are calling us and wanting to reach people in these different ethnic groups."
More details on the deal, including what the rebranded name will be in Canada and when it will be rolling out will be available in the weeks to come, adds Di Felice.