Atedra hires new VP of sales
Katrina Besner joins the digital advertising network that represents Le Devoir and the Car Guide after stints with La Presse and Journal Voir.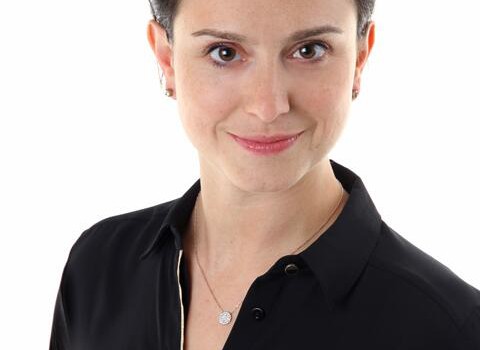 Montreal-based digital advertising network Atedra has hired Katrina Besner as the new VP, sales. Besner, who previously held management positions at other large publications, most recently served as national sales manager at La Presse, as well as at Journal Voir. She will assume the new role as of March 17.
The advertising network represents over 200 French Canadian websites to agencies and national advertisers, and counts Cogeco, Le Devoir, the Car Guide and Resto Montreal among its roster of clients. Besner tells MiC that Atedra's network reaches 92% of Quebec internet users with 4.7 million unique visitors and 225 million impressions per month, citing comScore data.
Atedra has offices in Montreal, Toronto and Quebec City. Besner will be based in Montreal and report to Pierre-Antoine Fradet, president, Atedra.
MiC spoke with Besner about her new position.
Tell us about your new role and responsibilities.
One of my priorities is to work with the sales team in Toronto and really help them market our properties' partnerships. My job is making sure the agencies in Toronto and the rest of Canada really understand the French Canadian market to make sure they have the most efficient engagement with their brands.
What are you looking forward to in the role?
It's a new era where advertisers are embracing data-driven advertising solutions. I am joining a team of people, this company, that I have watched grow — they have invested a massive amount of money into R&D for the past 8 years, and they own their own technology. I think now is a very good moment to get into the company. I'm very excited to work with Pierre-Antoine [Fradet], especially. I really admire this entrepreneur. He really has an amazing vision.
What challenges do you foresee for Atedra and in digital advertising in general in the coming years.
With RTB and all the new technology, it's finding the right way to connect the clients, the businesses, the brands with eyeballs, and finding the way for them to engage with the brand. In terms of challenges, what I encourage you guys to do is watch our next steps. I can't say much more about that, but what's going to happen in the near future is very exciting for Atedra.
What advertising jargon do you hope to never hear again?
The expression I never want to hear again is, "It's too expensive." When you think about it, it all comes down to the ROI. It's never too expensive when you get the right results.