Performance Content Group adds an SVP
Paul Cowan has joined the audience intelligence and content analytics firm as its SVP of client development.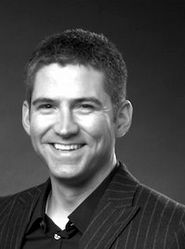 Performance Content Group (PCG), the audience intelligence and content analytics firm that launched last year by Deborah Hall and Michael Girgis, has announced the addition of Paul Cowan to its team as SVP of client development.
PCG has worked on projects including the launch of TConnect, bringing Wi-Fi to Toronto's St. George and Yonge-Bloor TTC subway stations through a sponsorship from Mondelez Canada through its agency Starcom MediaVest Group with landing page content from AOL Canada. The firm is also working with Media Experts and Vision7.
Cowan, who comes to the company from his most recent role as VP of marketing and communications at Spin Master Toys, will work as part of the management team in the new role, acquiring new clients and developing existing partnerships at PCG.
Prior to working at Spin Master, Cowan worked as VP and global business director at social media marketing and technology platform Syncapse and has also worked as a director of marketing and communications at Rogers Wireless.
To get some insight into his new role, MiC caught up with Cowan to ask him a few questions about the move.
What are you most looking forward to in your new role at PCG?
I'm looking forward to using real consumer behaviours in order to build smarter marketing strategies. As an industry, we've relied so much on surveys and tools where we infer what people think and do, it is going to be great to observe real-world behaviours to build and optimize marketing programs.
What do you see as the biggest challenge in working in the content marketing and data space in 2014?
Aggregation and processing is a huge issue. There are so many fragmented data sources across paid, owned and earned channels, that bringing them all together is key. But this is only the first step in a journey, getting at the meat of the data to understand what is driving behaviour is the real challenge.
What are some steps Canadian agencies can take to grow this space in the next year?
Test and learn. They need to develop hypothesis and deploy programs, working to continually understand their audiences and what is working or not working.
What is your favourite content marketing term and why?
Real-time, simply because there is so much valuable real-time data that can tell us more about what people are thinking, feeling and doing.
What piece of jargon would you be happy to never hear again and why?
Content marketing; I think that this term means too many things to too many people. Advertisers are developing content, whether it is an ad, a blog post or a sponsored story. Each piece of content has an objective and desired output that we want the consumer to take, so we just need to think about how that content intersects the consumer journey.