AOL Canada adds to sales team
Susan Byng joins the company as its head of specialist sales from her most recent role at Microsoft, as Dana Toering is promoted to lead revenue efforts.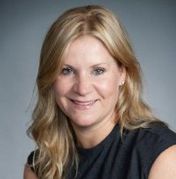 AOL Canada is adding to the top level of its sales team, announcing Susan Byng is joining the company in the new role of head of specialist sales.
In the new position, Byng will lead the specialist sales team, which will include all product specialist sales resources, working with platforms including programmatic, premium formats, branded content, video and mobile advertising to ensure AOL Canada is working with its partners to drive innovation in the advertising space, according to a release.
Byng comes to the company from her most recent role as director at Microsoft Advertising, where she worked with AOL Canada's new general manager Joe Strolz.
In addition to Byng joining the team, AOL Canada is also promoting Dana Toering to head of revenue. With the new title, Toering will now be responsible for driving revenue success for AOL Canada, including sales, business development, publisher and member services.