Rogers Communications posts lower Q4 earnings, revenue
The media giant said the Sochi Olympics has forced it to air more NHL games during the latest financial quarter due to a compressed league schedule ahead of the Winter Games.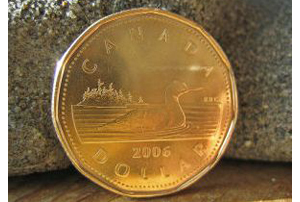 Rogers Communications announced on Wednesday it posted lower fourth quarter earnings and revenues due to mobile phone pricing pressure and a soft TV advertising market.
Overall, the cable and wireless phone giant recorded a profit of $320 million, off 39% from earnings of $522 million in the fourth quarter of 2012, as total revenues fell 1% to $3.24 billion.
On the revenue line, lower wireless revenue was off 4% to $1.85 billion, due in part to cheaper mobile phone roaming rates.
That fall was offset by cable revenue rising 2% to $871 million and media revenue up 4% to $453 million, due mainly to subscriber and advertising revenue growth at Sportsnet and higher sales at The Shopping Channel.
At the same time, the Sochi Olympics have impacted Rogers Media as the division has had to air more hockey games during the fourth quarter due to a compressed NHL schedule ahead of the Winter Games.
Rogers Media's TV division overall continues to experience a soft advertising market.
Rogers Communications also lost 28,000 cable TV customers during the fourth quarter, while adding 13,000 internet subscribers.
From Playback Daily