The race for the content marketing Olympics: blog
Performance Content Group's new SVP of client development Paul Cowan on the Canadian brands winning the Sochi content games.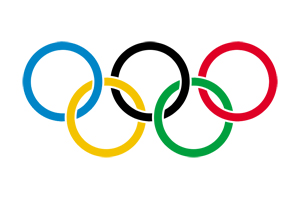 Paul Cowan recently joined Performance Content Group as its SVP of client development. The newly minted member of the audience intelligence and content analytics firm took the time to dig deep into the brands creating content around the Sochi 2014 Olympic Winter Games to see who is doing the best job so far. Read on for his analysis.
With the Sochi Olympics now in full swing, a full complement of sponsorship commercials are now occupying the airwaves. But with content marketing being the topic du jour in most boardrooms and conferences, which of these brands have created the best programs that embrace the spirit of this marketing trend?
This is a ranking of the Canadian Olympic sponsors who have made it to the podium.  It's early on, so let's consider it the qualifying round. Included in the analysis are the premier and national sponsors: RBC, Canadian Tire, Bell, Hudson's Bay, Air Canada, BMW and Petro-Canada.
Brands are evaluated through the content marketing filter. They are creating long-tail content designed to be leveraged in traditional and non-traditional channels and were ranked from one to five on key attributes:
1. Authenticity
2. Brand relevance
3. Artistic merit (creativity)
4. Real-timeliness
5. Integration
Overall, the results are somewhat polarizing as brands have either embraced content marketing or have stuck with the traditional ways.  A lot of brands are simply re-tweeting news and creating visuals to celebrate Canadian winners, providing little in the way of creating contextual relevance or linkage to their product or service.  Some marketers are telling stories and leveraging the relationships they have with athletes.  Still, it would be nice to see more integrated and concerted efforts to tell Olympic stories in a way that is closely linked to brand values.
The results:
#1 RBC: #yoursomeday and #RBCOlympians is RBC's leveraging program. RBC links the program back to customers by providing the chance to win "Your Someday." The brand has created unique content through interviews with the athletes. It is also very active in re-tweeting RBC Olympian activity and that of customers who engage in the #yoursomeday program, all of which have strong links to brand values or products in a unique way.
Score: 3.9/5
#2 Canadian Tire: #weallplay is an integrated media program direct to its website that houses lots of interactive components, user-generated content and stories about athletes. Twitter is being used to react in real-time and the brand has live feeds on its site, although it is light on unique content that is its own. It is a quality program, but falls a little short on content variety.
Score: 3.5/5
#3 Petro-Canada: PetroPoints continues to be the core product this year as it links donations and its FACE program, geared at "fuelling" athletes.  The company has also created some fun engagement activities like games and a dedicated Facebook page. But its great content play is the "Face-to-Face" athlete profile and behind-the-scenes footage.  It scores well with good brand integration, but it would be excellent to see more support to drive eyeballs to these stories.
Score: 3.3/5
Bell, BMW, Hudson's Bay and Air Canada did not make the cut. Although all of these companies are somewhat active by re-tweeting content and medal wins, they have not crafted any uniquely original content. Bell made some wonderful commercials and is actively tweeting, but it only stumbled into relevance by showing a gay couple as one of the 50 cuts in a commercial. It is still early on to stage a comeback, so let's root for those brands to perform their own miracle on ice.