CTV rolls out Academy Awards coverage details
The Bell Media station will have Oscar-themed content leading up to the awards, with two new eTalk specials and themed content also on The Social and The Marilyn Denis Show.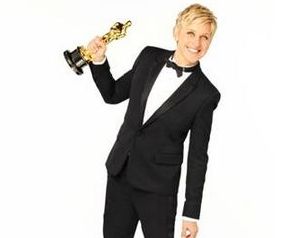 Bell Media and CTV have released details around this year's broadcast of the 86th Annual Academy Awards, airing on Sunday March 2 at 8:30 p.m.
Last year's awards brought in 6.35 million total viewers, according to BBM Canada numbers from CTV and had one million social media mentions in Canada.
This year the channel is ramping up for the Oscars with two new eTalk specials, Red Carpet Ready: 10 Years of eTalk at the Oscars airs on Friday Feb. 17 at 7 p.m. on CTV and CTV Go. The half-hour show looks back at favourite moments from the past years of coverage at the awards, including when Jennifer Lawrence's mother first revealed to host Ben Mulroney that she was reading The Hunger Games, according to a release.
Also new is eTalk's Ultimate Oscar Guide, airing Saturday March 1 at 7 p.m. on CTV and CTV Go. The hour-long special will feature facts and celebrity news to "help viewers win their Oscar pool."
In addition, CTV is promoting the Oscars through themed segments on The Marilyn Denis Show, with Marilyn Denis and stylist Peter Papapetrou showing viewers how to get looks inspired by the street fashion of this year's Academy Awards nominees on Feb. 28 at 10 a.m.
The hosts of The Social, which airs 1 p.m. weekdays on CTV will have an Oscar trivia show on Feb. 25, segments on how to host a chic Oscar party on Feb. 27 and a recap of the big night's fashion hits and misses on March 3. Host Lainey Lui will be live from Los Angeles on Feb. 27, 28 and March 3 to share insider gossip from the event.
On the night of March 2, CTV will begin airing content live with eTalk at the Oscars at 6 p.m. on CTV Two and M3. The Academy Awards, which will be hosted by Ellen DeGeneres, begin at 8:30 p.m. from the Dolby Theatre in L.A.