TSN to air over 400 hours of auto racing
Coverage includes Formula One, NHRA Drag Racing and NASCAR races, such as the 56th running of the Daytona 500.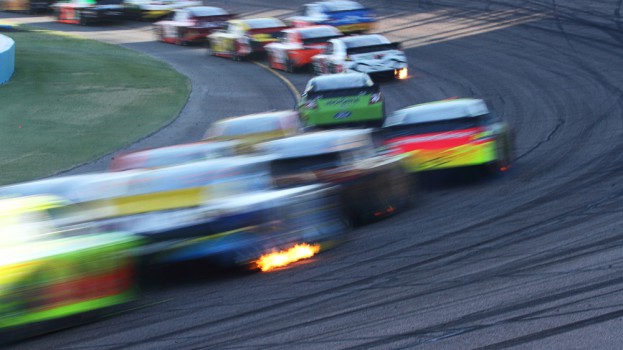 TSN and TSN2 will broadcast over 400 hours of auto racing in 2014, the Bell Media-owned sports network announced Friday.
The schedule features 82 NASCAR races from the Sprint Cup Series including the 56th running of the Daytona 500 on Sunday Feb. 23, as well as the Nationwide Series and Canadian Tire Series. The network will also air 19 races from Formula One and 24 races from NHRA Drag Racing.
The slate of races is about the same as last year's coverage, a TSN spokesperson tells MiC. Last season, NASCAR Sprint Cup attracted an average audience of 332,000 viewers on TSN, while Formula One drew an average audience of 194,000 viewers, with most races taking place in European and Asian time zones.
Last year TSN introduced expanded Formula One coverage, broadcasting pre-race practices on TSN2 throughout the racing season with BlackBerry as a sponsor.
Coverage began Saturday at 8 p.m. with the first race from the NASCAR Sprint Cup Series: Sprint Unlimited.
Image via Doug James / Shutterstock.com