The Grid to redesign on heels of design award
A narrower, more magazine-like format of the Torstar-owned weekly will hit news boxes and retail April 10.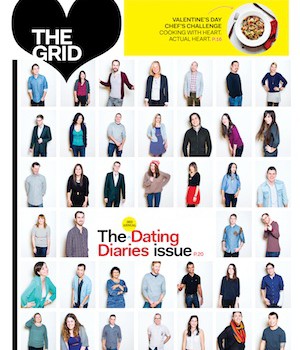 Just as The Grid was lauded as one of the world's best designed newspapers by the Society for News Design for the third year in a row, the Torstar-owned weekly announced it would be undergoing a significant redesign in the coming months.
Judges in the competition called the newspaper's design harmonious and smart, saying "if The Grid were a friend – and it seems like it is aiming to be – it would be the one who grabs this and that from their closet, adds a colourful scarf and a thrift shop bracelet to create a near perfect effect." Other winners named in the competition this year were The Guardian from the UK, Sweden's Dagens Nyheter, Die Zeit from Hamburg and Welt am Sonntag from Berlin, Germany.
Laas Turnbull, publisher and editor-in-chief, The Grid, told Toronto Star (also owned by Torstar) that as of April 10, the Toronto newspaper will "slim its tabloid dimensions for a narrower look" as well as shift away from arts and lifestyle content towards more timely, "hyper-local" news coverage. "It'll feel more like an over-sized magazine," said Turnbull, adding that the major "design elements" of the title won't be changing.
The Grid is distributed in almost 400 street boxes and 1,400 retail drops with 2014 circulation pegged at 72,000. Recent data suggest The Grid draws roughly four readers per copy, according to internal Angus Reid Forum research cited by Turnbull.