Canadian industry to test VOD usage
The CMDC and TVB are setting up a test to discover the size, profile and viewing habits of Canadian VOD users, following an industry meeting last week.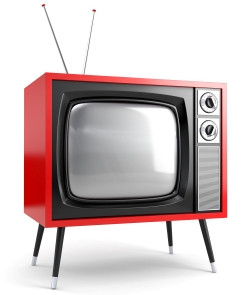 The Canadian Media Directors' Council (CMDC) and the Television Bureau of Canada (TVB) along with broadcasters, agencies and other industry associations are testing the VOD market in Canada to determine its size and audience usage patterns, following a meeting about the platform last week.
According to summary notes provided by the CMDC and TVB, the general agreement of meeting attendees was that the advertising community currently has limited insight into the viewership potential of VOD, but given consumer interest levels in the platform it is "worth investigating" the future of the audience size. It goes on to say current models on VOD are training audiences for a commercial-free environment.
The agreement of those in attendance was that VOD audiences are "impossible" to reach with price-point and time sensitive commercial messages but are able to be reached with ads that aren't time sensitive.
There was also agreement that the US VOD model is easier to activate around than the Canadian one, given that there is a strong economic incentive for multiple system operators to monetize local cable inventory through ad insertion.
The gold standard for VOD advertising would be dynamic ad insertion technology (DAI), says Ron Lund, president and CEO, ACA.
"We can't dynamically insert an ad on VOD because there are too many different platforms across the broadcasters," he says. "We recognize that we aren't at the level of dynamic ad insertion yet, and there is a lot of investment required from broadcasters to get there. There are a lot of legacy issues with the broadcasters, each of them are at different levels at being able to get to that level of dynamic ad insertion. We are saying that we will work with them all individually to make it happen."
Industry members at the meeting agreed that DAI technology is available now, but is capital intensive for broadcasters who are all currently at different levels of readiness for the update. Rogers Media is currently in test mode with Black Arrow technology, with a trial date to be announced later in 2014 and Cogeco is currently running a geo-targeting test in Hamilton with Invidi.
"With VOD you can have people using the service ranging from wanting to watch the latest episode of a show to someone who wants to sit down and binge watch a show with their friends," says Lund. "VOD is a different experience and we need to find out more about it while we can. We believe VOD is a premium revenue stream and we are hoping some positive things will come out of the discussion."
Those at the meeting also agreed to pursue a hybrid commercial model that has a reduced commercial load and provides VOD sponsor and commercial message opportunities, according to meeting notes from the CMDC and ACA.
Next steps from the meeting include each broadcaster being asked to provide a VOD test framework by March 31 at the latest. A test will be conducted on VOD to gather data on audiences in terms of size, profile and viewing habits. On the agency side, they are asked to advise broadcasters which clients will participate in a VOD test program before the end of March and the CMDC and TVB will organize and distribute the "test results" to members.