Sochi will go down as the 'clean' Games: blog
Karine Courtemanche, president, Touche!, on missed marketing opportunities in Sochi and how Canada stood out as a brand.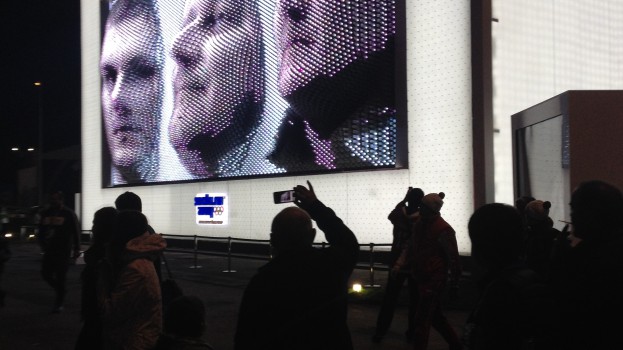 Karine Courtemanche, president at Touché! Media and recently named 2014 Cannes Lions Media judge, was in Sochi last week to take in the Olympic Games and shares her experience with MiC readers below.
By Karine Courtemanche, president, Touché! Media
The 22nd Olympic Winter Games will be remembered as the "clean" games. As of Sunday, only three athletes had tested positive for banned substances and, in the Olympic Park , these Games have been just as clean for marketers. The International Olympic Committee (IOC) kept its promise of making the Olympics as advertising-free as possible. The IOC said it would protect its global sponsors but these same sponsors were greatly limited in the way they could activate their brands on site as well.
By gathering all venues in one of the largest Olympic Parks ever built, the IOC was able to control any ambush marketing and on-site activation. Upon arrival on the site, you saw a handful of pavilions run by global sponsors. After hours of waiting, only a lucky few make it inside the domes. The most impressive pavilion was from mobile phone company Megafon where consumers got their faces turned into three dimensional sculptures that get projected outside of the building. (See picture.)
Canadian advertisers activated at the Canadian Olympic House (COH) where athletes, their friends and families could hang out. It is where you could find the now infamous Molson passport fridge. It turned out the viral impact of the campaign is much more impressive than the fridge itself. The fridge was not working when we visited the COH and we were served a Heineken instead!
As marketers, we couldn't help noticing that the Russians did not capitalize on the full revenue potential of the Games. Branded merchandise and souvenirs were limited and hard to find. Food was not easily accessible and we often ended up having a chocolate bar for dinner. It seems obvious that they could have generated much more revenue by properly managing inventory.
I may be biased but if I were to pick one brand that dominated the Olympic park, I would choose Canada. Canadians were the most visible nation with our red coats, maple leaf mittens and well-visible toques. Russians love Canadians and we are often asked to pose with them for pictures. On the barter scene, you get can a lot if you are ready to let go of your Canada hat. HBC was becoming a recognized brand in Sochi, 1,200 kilometers away from home!